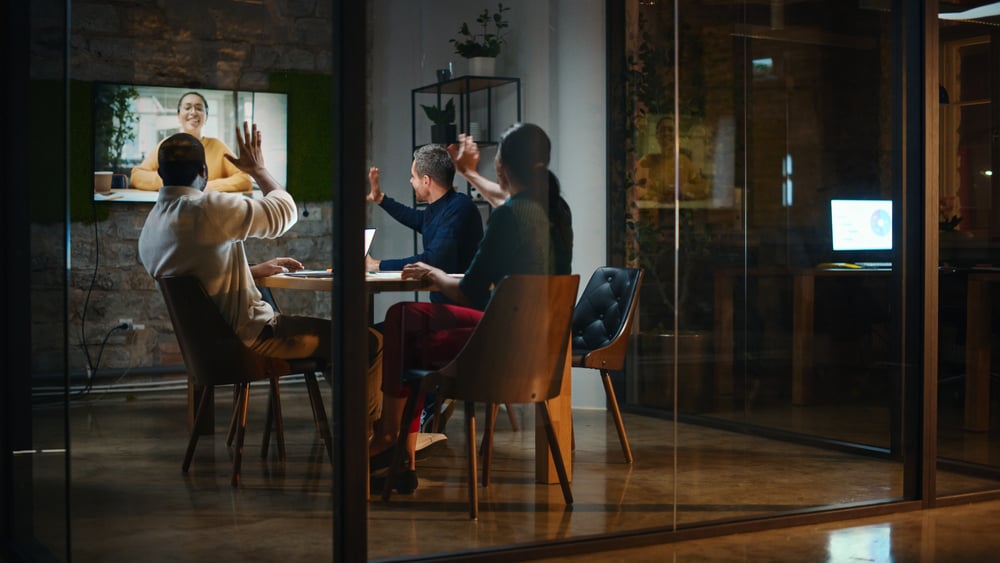 When it was around 2008 and 2009, we were told that you must have an iPhone as you are to look legit. Then, Apple introduced various other products like the Apple Watch, AirPods, and TV.
All these fit perfectly well in the Apple ecosystem and work together in a synchronized manner. So, now Apple tells you that you must have all of them for a better life.
Though, we would not mind adopting the complete Apple ecosystem, which is undoubtedly the best in the world. Unfortunately, our empty pockets tell a very different story.
So, if you want to hang out with your friends on FaceTime on the big TV screen and have no money to buy an Apple TV, then we can help you. So, how to cast FaceTime on any TV?
These are the methods you can cast your iPhone screen on any TV to enjoy FaceTime calls:
1. Airplay 2 compatible Smart TV
2. Any third-party screen mirroring app
3. Connecting Cable and Adapter
4. Any Streaming Device
If you do not want to spend more on Apple products, you can work around what you already have. Without our article, you can figure out how to use your TV for your next FaceTime video call. Let's dive in to learn more.
Complete Guide on How To Cast FaceTime on Your TV
FaceTime is the video call service available for Apple users of iPhone, iPad, and macOS. If you hate to stare at the little mobile screen while FaceTiming with a friend, perhaps watching a movie together or streaming a game, you can cast your iPhone on your TV.
Do not worry! You do not have to buy expensive Apple TV to fulfill this wish. With our tips, you can do it on any TV. Let's learn a few methods to do it.
Method #1: Airplay 2 Compatible Smart TV
This method will work if you have a Smart TV that supports Airplay 2. You can check the TVs and other devices compatible with AirPlay2 here.
Make sure your iPhone and Smart TV are both on the same network.
Open the Control Center on your iPhone by swiping down from the upper right edge.
Tap on the "Screen Mirroring" button.
Select your Smart TV from the list.
You will get a password on your TV to enter into your iPhone for first-time screen mirroring.
Now, your screen mirroring step is set up.
Navigate to FaceTime to initiate a call on your iPhone, and it will display everything on your connected TV screen.
Tap on the "Screen Mirroring" and then the "Stop Mirroring" option to end the screen mirroring. 
Method #2: Third-Party Screen Mirroring App
Let's use AirDroid for your Smart TV. You can even use any other service, like AirBeam (only if you have Samsung TV) and also AirServer.
Download the AirDroid app on your iPhone.
Navigate to the AirDroid website on the web browser on your Smart TV.
On your screen, a QR code will pop up. Scan it with your iPhone.
Allow permission to start screen mirroring to cast the iPhone screen on the TV.
Once screen mirroring begins, open FaceTime and connect to the call. Your video call will appear on your TV.
Method #3: Cable and Adapter
This method can cost you more than $50, but it is a one-time investment, so worth it.
You need two sets of cables. The first is an Apple Digital AV adapter that must be compatible with your iPhone. The second thing you need is an HDMI cable.
Once you have both of these devices, follow these steps.
Attach the USB end of the adapter to the charging port of your iPhone.
Now, connect the HDMI cable to the other end of the adapter.
Next, plug the remaining part of the HDMI cable into your TV.
With this connection, your iPhone screen will be cast on your TV. You can initiate a FaceTime call to play it on the TV.
Method #4: Streaming Devices
You can use Google Chromecast and Roku to mirror your iPhone screen on any TV.
You must download these services' screen mirroring apps from App Store on your iPhone.
Plug the device with your TV in HDMI input.
Now, the device will start acting like AirPlay to mirror the iPhone screen on your TV.
You can start a FaceTime call; it will appear on your TV.
Round Up
If you do not want to buy an Apple TV but still love FaceTime and hate how tiny people look on group calls on an iPhone screen, you can act smartly by playing around with your existing TV. You can use any method we explained to cast your iPhone screen on any TV.
You can use any AirPlay 2-enabled Smart TV, third-party app, or even HDMI cable and Apple Digital AV adapter, and any streaming device to mirror your iPhone screen on your TV. Once done, you can begin the FaceTime call to play it on TV.