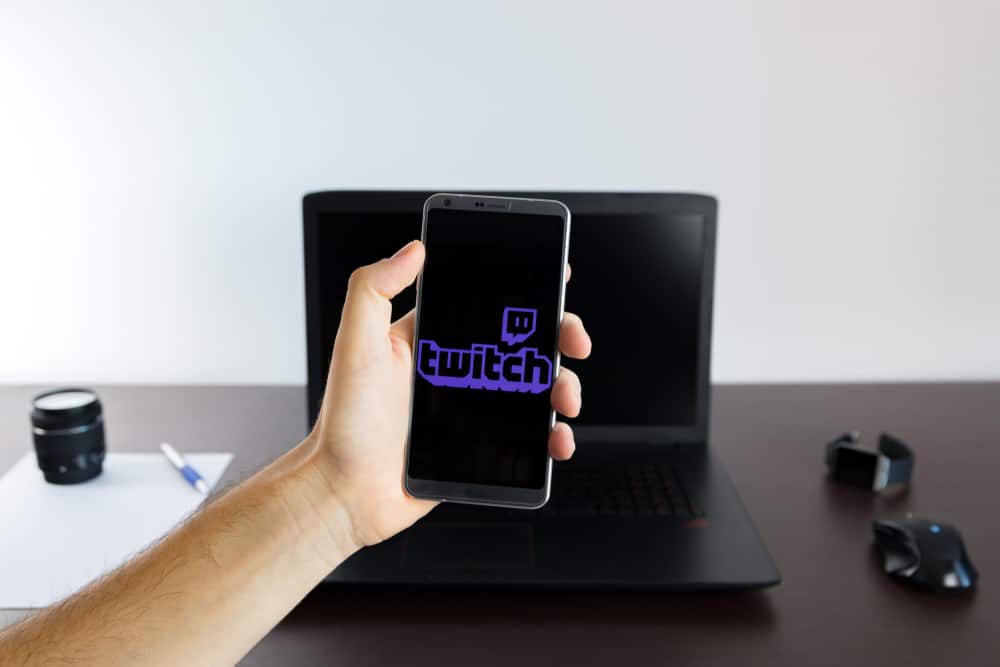 Twitch has gained a huge following as one of the best platforms for streamers. When you want to know how your Twitch account is doing, you may want to see who is watching to know your audience.
This post has explained if Twitch shows you who is watching and the various things you can see concerning your Twitch account to know your audience.
Twitch does not offer a feature that shows who is watching your stream. But, if a user has signed in with their Twitch account while watching, you will see their username. Even if no feature shows who is watching, you can know your audience by checking the chats and the viewers' count.
If you are wondering how to see who is watching your Twitch stream, this post has explained what you can check for viewers' information. Moreover, it has explained if Twitch can show who is watching. Let's start!
Does Twitch Show Who Is Watching?
Twitch does not have a feature that indicates the viewers for your stream. Knowing all your viewers has become almost impossible because of the lack of such a feature.
Although you may see other viewers' usernames when they are watching your stream, you may not see those watching while not logged into their Twitch accounts.
Knowing who is watching your stream is essential to verify if actual people are watching or bots. Twitch shows various metrics concerning those watching your stream, as shown below.
Usernames of Viewers
Twitch shows the usernames of viewers watching your stream. However, you must note that only the usernames of viewers logged into their Twitch account will be shown by Twitch. That means they will remain anonymous if not logged into their account.
Total Number of Viewers
Twitch will show you the total number of people watching your stream. This metric is essential because it lets you know when actual people or bots are watching your content.
Chats
Twitch displays all chats of people that comment on your Twitch content. Therefore, you can monitor the chat activity from the chats section and interact more with your audience.
Notifications About Followers
When a person follows your channel, Twitch will show you the notifications. Although this option does not indicate who is watching, it is crucial to know the new audience.
How To Check Who Is Viewing Your Twitch Stream
Although Twitch does not offer a feature showing those watching a stream, you can know them by checking the metrics explained in this post.
Check Chats
Checking chats that viewers send can tell you who is watching your stream. Viewers will likely send chats to comment on the stream when they find the content useful. When such happens, you can check who is viewing as indicated below:
Navigate to the Chat section of your stream.
Tap the "Community" button at the top of the chat.
Locate the "Users in Chat" or "Viewers" section.
Information regarding viewers can get seen, and you can click on it to expand.
The viewers will be listed, and you can refresh the list by clicking on the refresh icon.
Check Viewers Count
The other way of knowing who is watching your stream is by checking the total viewers count. But you must note that this method does not show viewers' details but the total number. You can see the total number of viewers as shown below.
Launch your Twitch Stream.
Check below the stream for the total viewer count.
The above steps will let you know how many people watch your content. Moreover, the viewers can also see this number on their interface.
Use The Live Chat Feature
The live chat feature is another great option to know who is watching. Although it is not guaranteed, you can use this method to target a given person.
In such a case, you can mention the target person and wait for their replay if they are watching.
Conclusion
Knowing your Twitch audience is vital to understanding how to offer suitable content. This guide has explained if Twitch shows who is watching your stream and the various metrics you can use to know your audience.