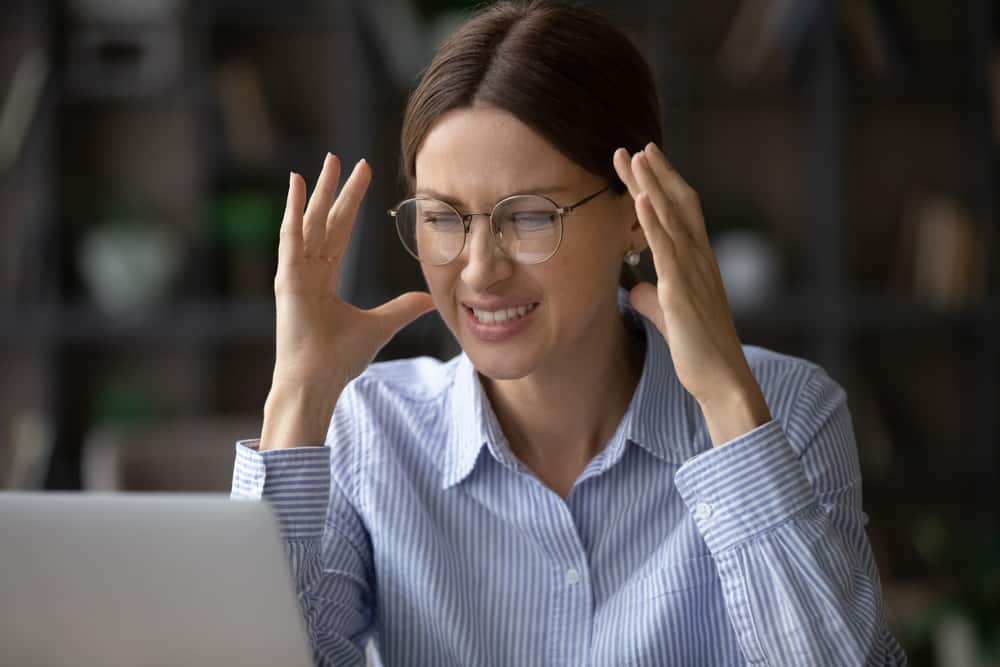 Nowadays, many institutions have realized how convenient and affordable it is to hop on Zoom for a meeting instead of physically planning a meet-up.
So, we often use the site to meet virtually, whether it is a family catch-up or a business meeting. The more we spend time on Zoom, the more people realize they hate their video appearance. But why do we look bad on Zoom?
Looking bad on Zoom could be caused by several issues: bad lighting, wrong video settings, wearing the wrong colored clothing, bad camera angles, and so forth.
In this article, we will focus on why you might look bad on Zoom and what you can do to change that.
Tips To Look Good on Zoom
Considering our world now expects us to hop on a Zoom meeting for one thing or the other, it's imperative to know how you can improve your Zoom appearance. Below are a few pointers.
Tip #1: Choose the Best Lighting
Lighting can make or break your Zoom appearance. Therefore, if you look bad in your Zoom meetings, there's a big chance your lighting is terrible.
One way to improve your Zoom lighting is by positioning yourself as near as possible to a window with ample natural light. Of course, you will also need to change positions until you find the perfect spot, but it's worth considering the change it will bring.
Alternatively, purchase a ring light or light attachment that you can use with your device. Luckily, the market is filled with affordable LED lights that can attach to virtually any product. Also, ensure the light you buy has a shade that suits your skin tone for maximum results.
Tip #2: Use Studio Effects
Zoom has a studio effects filter that lets you add small touches such as eyebrows, painted lips, etc. While using them can sometimes alter your true appearance, you can get away with it if used in moderation.
To apply the said studio effects, follow the steps below:
Open Zoom on your PC.
Click on the settings icon at the top right.
Click on the "Background & Effects" tab.
Click on "Studio Effects" in the bottom right corner.
Once there, you can choose any of the various filters for the eyebrows, mustache, beard, or lip color. Once done, click the check box next to the "Apply to all future meetings" option.
Click the close button.
Tip #3: Switch Your Resolution to HD
Zoom recently added an HD feature that will greatly improve your appearance and reduce the video noise that you could have been experiencing.
Sadly, this feature is only available for select plans, and the user has to have a certain bandwidth, among other requirements.
With that said, if you qualify for the Zoom HD feature, follow the steps below if you want to utilize it:
Open the Zoom dashboard on your favorite browser.
Click on "Account Management" in the left navigation.
Select "Account Settings."
Navigate to the "Meeting" tab.
Under the "In Meeting (Advanced)" section, you will see the "Group HD video" option; click on it to enable/disable it.
A pop-up display will appear; click on "Enable" to ascertain that you want the change.
Click on "Standard HD (720p)" or "Full HD (1080p)," depending on your device or what you are comfortable with.
Click "Save."
Tip #4: Change the Default Lighting to One That Is Suitable for Low Light
One of the major reasons why your Zoom appearance is bad might be because of bad lighting. Therefore, if you aren't in a position to look for better lighting, opt to adjust your settings.
To do so, follow the steps below:
Open the Zoom app on your PC.
Click on the settings icon on the top right.
Navigate to the "Video" tab.
Enable the "Adjust for low light" option.
Select "Manual" from the dropdown menu.
Adjust the slider until you find the perfect lighting for your current conditions.
Tip #5: Use the Touch Up My Appearance Feature
One common feature with most apps with a video or selfie feature is filters that enhance your appearance, and Zoom is no different.
For that reason, if you want a filter that softens your appearance, thus removing any minor imperfections such as eye bags, then follow the steps below:
Open Zoom on your PC.
Click on the settings icon at the top right.
Select the "Video" tab from the left navigation.
Enable the "Touch up my appearance" option.
Adjust the slider until looking perfect.
Tip #6: Change the Camera Angle and Positioning
Camera angle plays a huge role in your Zoom appearance. If the camera is too low, you will appear to have a double chin, and your face will look puffier, which is not flattering.
On the other hand, if you place the camera too high, your face will appear flat, which is a distraction and also unflattering.
The best camera angle is slightly above eye level or eye level, depending on your face shape. You can stack your computer/phone on something or buy a desktop stool to achieve this.
Additionally, ensure the camera is almost at arm's length. This way, you are far enough for the camera to not pick up on small imperfections but also near enough that you are the focal point in the video which works better for your appearance.
Conclusion
Do you think you look bad on Zoom?
If yes, then chances are you can resolve the problem by tweaking a few things here and there.
The above post contains some useful pointers to help you improve your video appearance.