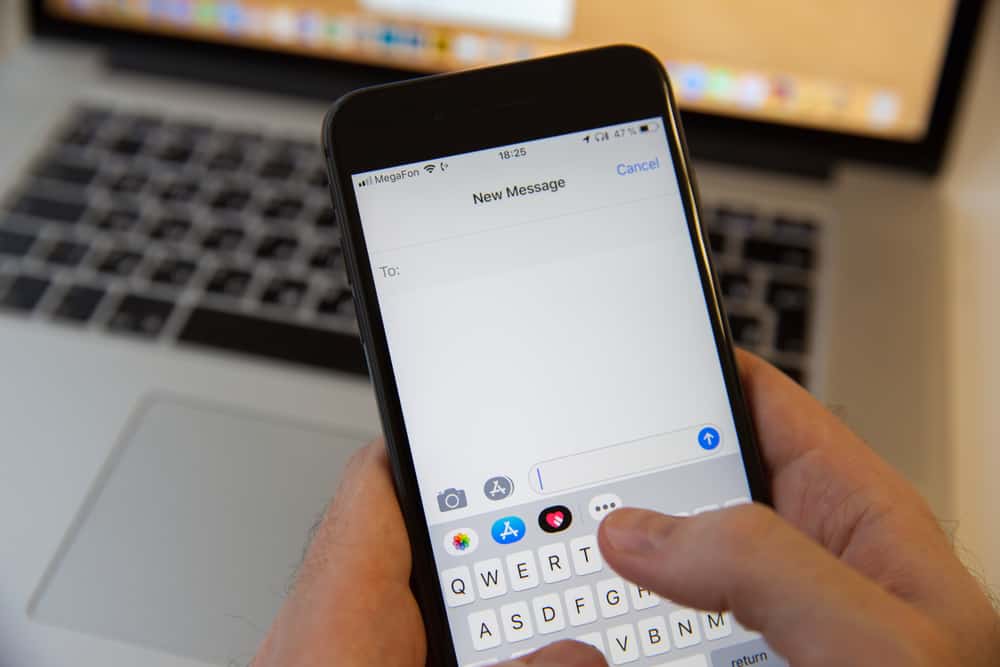 Many of you must be familiar with one of the oldest yet most exciting board games of all time, the mancala board game.
Today this board game is modified by technology and can now be played on iPhone as well. Now the question is how you can play Mancala on iMessage.
In Mancala, each player has one row and one Mancala (big pocket) on their side. There are 48 stones evenly divided into 12 pockets. The players must put stones from their side in their Mancala until the end of their row; whoever manages to get more stones in their Mancala wins. You can play Mancala through the GamePigeon app on iMessage.
Winning or losing Mancala is determined by a very thin margin. So you have to play your moves very strategically. 
This article will discuss how you can get Mancala on iMessage, how to play both modes of Mancala, and how to win it. 
How To Get Mancala on iMessage?
To get Mancala on iMessage, follow the steps given below: 
Open the iMessage app on your iOS device.
Navigate to the chat with the person you want to play Mancala with.
Tap on the App Store icon at the bottom.
Tap on the search button at the top and search for "GamePigeon."
Tap on "Get" next to the GamePigeon app.
Tap the GamePigeon icon in the app drawer in your iMessage chat.
Find and open Mancala.
How To Play Mancala on iMessage?
Mancala can be played between two players in two modes.
One is the Capture mode, and the second is called Avalanche mode. The rules for both of the modes are almost similar. There's only a slight difference between the two modes, which we will explain later in the article. 
To start the game, follow these simple steps:
Select Mancala from GamePigeon.
Choose the mode you want to play in.
Select the difficulty level.
Send the message to the person.
The mancala game is a board having two rows with six holes called pockets. It also has two big holes at the ends called Mancalas. In this game, each player has one row and one Mancala.
At the beginning of the game, each pocket has four stones, and both Mancalas are empty. You must put your side of stones in your Mancala until the row ends. 
In the end, whoever has more stones in their Mancala, will be the winner. 
One of the best features of Mancala is that you can play in one go or stretch the game over a long period. This means that you can play your move whenever you have time.
Also, note that the person sending the game request will have the second turn. 
Difference Between Mancala Capture Mode and Avalanche Mode
In capture mode, the game starts by clicking on any one of the pockets. The stones are dropped counter-clockwise in the next pockets. 
In this manner, you and your opponent will have to take the stones on your respective sides of the Mancala, turn by turn. You can do this by tapping on the pockets one after another.
The game will continue in this manner until there's no stone left. You'll get an extra turn when you drop the last stone in your Mancala. 
There is a twist in the capture mode. Suppose you drop a stone into an empty pocket on your side. Then all the stones in your opponent's pocket adjacent to your pocket will be deposited in your Mancala. This is known as capturing.
Whereas in avalanche mode, there is no such thing as capturing. Instead, your turn will end in avalanche mode when you drop the stone in an empty pocket. 
The longer your turn continues in the Avalanche mode, the more stones you'll drop into your Mancala, and your chances to win the game will increase.
Tips for Winning Mancala
Here are some winning tips for Mancala:
You have to play your first move smartly because it will be the deciding factor of who wins. Always play your first move from the third hole. This will land a stone in your Mancala.
Always be attentive while playing Mancala. You can earn points and score moves by getting the maximum number of stones in your Mancala.  
Set up baits for your opponent. Allow your opponent to raid your stones occasionally. It will help you control future options by limiting their moves. 
Try to hoard as many stones as possible. 
Conclusion
So, in this article, we learned how to install and play Mancala on iMessage. Remember to strategize your moves in order to win. 
We hope our article helped you learn well. Playing Mancala is a great mental exercise you can enjoy with your friends.