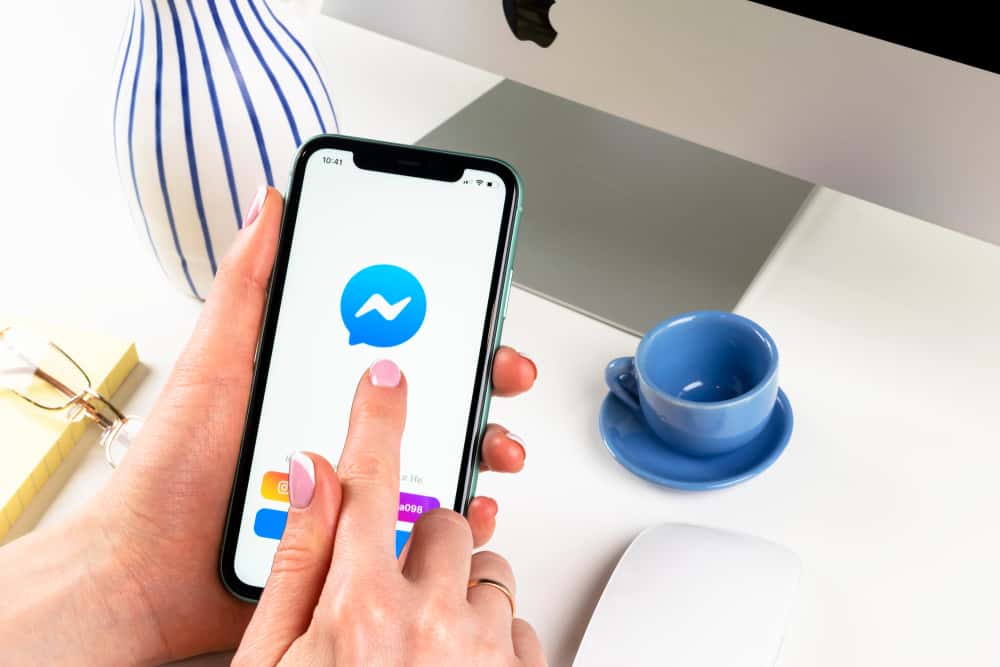 Customer satisfaction starts with their first impression when they visit your page or message you on Facebook.
Any marketer understands that responding to customers in the shortest time goes a long way to engaging and retaining customers.
If you have a business page, people will message you anytime, and having automated messages is helpful.
Facebook Messenger allows administrators or moderators of a Facebook business page to define automated messages. Once you access the Facebook page, there is an option for automated responses at the top. Under it, you will get the "Instant Reply" option. You can then decide how you want to send the auto-reply via Messenger or respond to comments.
We will understand what auto-reply means on Facebook Messenger. Moreover, we will cover the steps of setting auto reply in Facebook Messenger. Further, we will see how also to send automated messages when your status is "away".
What are Automated Responses?
It's impossible to always stay active on Facebook Messenger for you to respond to all the questions or issues raised by people.
To solve this, Facebook offers room to define automatic messages sent when you are away. Any new message on your Facebook page will receive an auto-reply to keep the visitor engaged before you respond to them.
Auto-replies are meant to help buy time for you to respond to the person, and they mainly welcome the client to the page, answer a frequently asked question, or inform the visitor of your working hour when you are away.
Examples of automated responses include, "Hello and welcome. What do you have in mind today? Or "Hi, I am excited to meet you. How can I help you?"
You can create any custom automated response that aligns with what your Facebook page is all about.
How To Set Auto Reply in Facebook Messenger
You can only create auto-replies if you are the editor, moderator, or admin of the Facebook page.
Follow the steps below to create an auto-reply for your Facebook page:
Open Facebook on a desktop or mobile device.
Under the "News Feed", click on "Pages" and access your Facebook Business page.
Open the "Inbox" and tap on the "Automated Response" tab.
Click on the "Instant Reply" option and set it to on.
Below it, choose Messenger as the option or platform for ending the instant replies.
Customize your auto-reply message while ensuring you keep it descriptive, welcoming, and brief. You can even customize it to include the recipient's name.
Click the "Preview in Messenger" to view how the instant reply will look when sent.
Once you are satisfied, click on the "Save Changes" button.
You now have an auto-reply that each person who messages your Facebook page will receive.
The trick is to get creative with the message you add, such that you buy time before someone responds to the client. Also, you assure the client that they are welcomed and that you are ready to hear what they got or want to achieve.
Note that if your messaging status is set to "Away", your automated messages won't be sent. The solution is to set an "Away Message".
How To Set an Away Message in Facebook Messenger
For businesses with plenty of workloads, their moderators can't handle all the responses. Therefore, they need an "Away message". The aim is to inform visitors about your working hours and when you are unavailable.
Use the steps below to set an "Away message":
Access your Facebook business page.
Navigate to the "Inbox" and click on the "Automated Response" tab.
Locate the "Away Message" and click on the "Edit" button.
Under the edit section, choose the time zone, days, and time range when you are not available for the away message to get displayed.
Customize the message to display with the away message. Focus on telling the client when you will be available next and personalize the message to your preference.
Preview the message and when all is good, save the message.
Your away message will be displayed anytime your status on Facebook Messenger is away, and anyone texting you will be notified when you will be back.
With the away message, your client will still feel valued and hopefully know when they should return and get their issues or questions answered.
Conclusion
Facebook can be a great marketing strategy for businesses.
Marketers rely on Facebook to interact with their audience and potential customers using their Facebook page.
When you are not there to respond quickly to a message, you can set the automated messages to get the job done for you.
This guide has presented the steps for creating auto-replies and away messages.