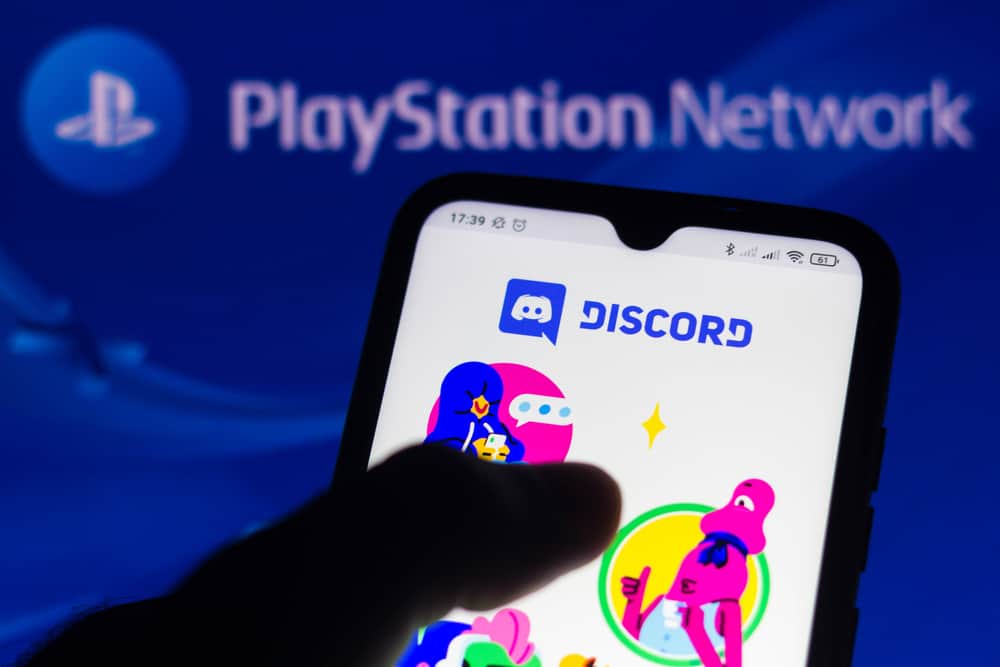 Discord started as a platform where gamers could hang out and chat, but it has grown to be more than that. Today, it is a place where people with common interests interact, from gamers, students, music lovers, artists, and movie enthusiasts to anime fans.
If you are new to Discord and are wondering, "which Discord servers should I join?" we are here with the details.
The best Discord servers you should join include the following: Minecraft, Anime Soul, Memeology, ChillZone, GTA Online, Movies & Filmmaking, r/Cryptocurrency, Study Together, Fantasy Football Chat, and Marvel Studios.
This post sums up the best Discord servers you should join, what they entail, and why you should join them.
Best Discord Servers That You Should Join
Discord has over 19 million servers, from public servers made by creators, developers, and random users, to private servers that require an invite from the admins. In this post, we will dwell on public servers. Below are the best Discord servers that you should join.
Minecraft
Whether you are an old Minecraft gamer or recently started playing, the official Minecraft Discord server is a must-join. It boasts at least 927360 members and a 24/7 activity.
You can chat with fellow gamers, stream gameplay on the servers, seek guidance when stuck with your game, share Minecraft-related emojis, and learn about new game releases.
With so many members, it can be challenging to join Minecraft. However, your request will be approved if you are persistent or join when there is less competition, like at midnight.
Anime Soul
Are you an anime fanatic? The Anime Soul Discord server brings together anime fans around the globe.
You can discuss everything about anime, share anime memes, find trending anime movies and TV shows, and share thoughts on your favorite characters. Anime Soul has at least 643785 members, with at least 130,000 being online at any given time.
Memeology
It's no secret that memes help people pass messages in an uncanny yet easy way, even for difficult issues. People relate to memes, find them funny and help them ease daily stress and tension.
If you are looking for the best Discord server for the most humorous, real, and dankest memes, Memeology is the server to join.
It has over 530,000 members, and the server is active around the clock. Join the community to share memes, interact with like-minded people and make new friends.
ChillZone
If you are on Discord to jump into various discussions, make new friends and relax, there is no better server to join than ChillZone. You will find e-girls and e-boys who are active gamers, street fashion enthusiasts, K-pop fans, and more.
This server has many pros, including access to exclusive emotes, emojis, fun bots, and Nitro giveaways. It is also popular, with over 417 688 active members.
GTA Online
GTA Online is one of the largest Discord servers based on a video game. The server brings together Grand Theft Auto (GTA) players and fans to play live, hang out and chat while testing each other's skills.
You will love GTA Online if you are an avid auto gamer. It boasts over 490,000 members, exclusive emotes and emojis, and a 24/7 activity.
Movies & Filmmaking
Are you an upcoming filmmaker, movie enthusiast, or seeking a community that discusses movies? The Movies & Filmmaking Discord server is where you'll find people that share your passion for movies, filmmaking, and film chat.
From discussing classics like West Side Story and new releases on Netflix to learning a thing or two about movie production, there is so much to do on this server. It also has many relatable emotes and emojis to give life to the ongoing discussions.
r/Cryptocurrency
If you are passionate about cryptocurrency, you probably know about the r/Cryptocurrency Subreddit. The community has expanded to Discord, under the same name, where Discord users can learn everything about Bitcoin, Alt Coins, Ethereum, Binance USD, and other crypto coins.
It is a fast-growing community with at least 35,934 members, where you can find crypto trading counsel, news, developments, and price alerts.
Study Together
Do you know you can get a library feeling on Discord through a dedicated study community? The Study Together server offers various rooms and channels where you can study alone in silence, study with a few friends, screen share, and discuss with other learners while tracking your productivity.
With Study Together, you can set your daily, short term or long-term goals, enter a virtual study room, track your study time on the leaderboard and interact with students. Moreover, you can get academic help from other students and tutors on the servers.
Fantasy Football Chat
The Fantasy Football Chat is where NFL enthusiasts and fantasy football fans meet. The Discord server has over 18,000 members and remains one of the fastest-growing servers on the platform.
Join other fantasy football players to place bets, win fantasy points, and have lengthy football chats as you virtually hang out.
Marvel Studios
Marvel Studios Discord server is the community for Marvel Comics fanatics. Join the server to discuss the comics, characters, their movie and TV show adoptions, and anything Marvel Comics Universe( MCU)-related with like-minded people. The server boasts over 60,000 active members who are obsessed with the MCU.
You also get access to MCU-related emotes, emojis, and MCU Discord bots. Moreover, you can engage in superhero talk as you hang out with other users around the globe and make new friends.
Wrapping Up
Discord servers provide online communities where you can hang out with like-minded people, share memes, learn new things, engage in a deep talk on various topics, and have fun.
Choosing which servers to join can be daunting when you don't know where to find them or how to join. This post has provided insight into some of the best Discord servers you should join, depending on your interests.