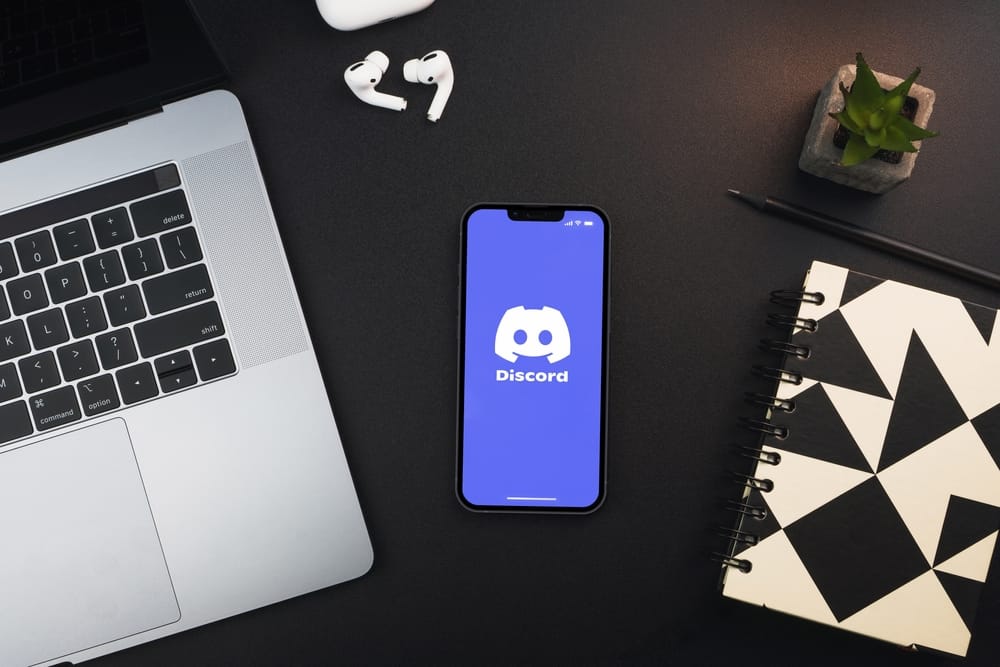 The popular VoIP app, Discord, allows its users to connect with multiple people worldwide and even play exciting games with them.
When you're busy having fun, time does tend to fly, and you'll often find yourself using the app late at night.
If you're sitting in the dark and using Discord, it's best to turn on the Dark Mode on the app, as this will cause less strain on your eyes. But what color is Discord's dark mode?
Discord dark mode has its color code, but like most apps, it has a general dark grey theme. To activate it, you must go into the profile settings on your Discord app. Within the settings menu, click on the "Appearance" option and select "Dark" under "Theme." You'll see the Discord theme change to dark almost instantly. 
This article will guide you through the color code for Discord's dark mode and how to enable it on your phone and your PC. You'll also learn about hidden dark mode features, so keep reading!
Discord Dark Mode Color Code
Discord has different color codes for its modes. For most of their brand assets, Discord uses greyple, total white, blurple, and dark but not black.
The code for blurple is currently #5865F2. 
The exact color code for Discord dark mode background is #36393F.
Why Should You Enable Dark Mode on Discord?
If you're someone who essentially tends to use Discord in a dimly lit room, then enabling Dark Mode is your best bet.
Once you allow dark mode on Discord, the general background of the app turns grey. This color shift tends to put a lot less stress on your eyes (especially when suing in the dark). 
Plus, if you've got lousy eyesight but don't want to cut down severely on screen time, enabling dark mode is a great way to save your sight from deteriorating any further.
However, even if neither of the above reasons applies to you, using Discord in dark mode is still recommended because it looks fantastic. 
How To Enable Discord Dark Mode?
Let's discuss how you can enable dark mode on your phone application and PC. 
Steps To Enable Discord Dark Mode on Your Phone
To enable Discord dark mode on your phone, follow these simple steps:
Open the Discord app on your mobile device.
Tap on your profile picture in the bottom right corner.
Scroll down and select the "Appearance" option.
Tap on the "Dark" option in the "Theme" section.
Within nanoseconds, you'll see that your Discord theme changes from a bright white color to a much cooler (and easier on the eyes) gray color. 
Steps To Enable Discord Dark Mode on Your PC
To enable dark mode on your PC, follow these simple steps:
Open the Discord app on your PC.
Click on the settings icon on the bottom left, next to your username.
Choose the "Appearance" option from the left navigation.
Click on "Dark" in the "Theme" section.
Alternatively, you can choose the "Sync with Computer" option. This will switch your Discord between light and dark mode based on your computer's internal settings.
The Hidden AMOLED Dark Mode for Discord
An incredibly cool but hidden feature of Discord is its AMOLED mode. This AMOLED mode transforms your Discord from a subtle dark grey to a jet-black theme. 
This feature can only be utilized on certain compatible phones and is not available for PCs yet. 
Disclaimer
This AMOLED theme is experimental and may disappear soon or reduce Discord performance. 
How To Activate AMOLED Mode on Discord?
To activate the hidden AMOLED dark mode, go into the Discord profile settings on your phone (as explained above).
From here, scroll down and open the Appearance option. Instead of clicking once on the "Dark" option, tap it multiple times or long-press it. This will reveal a hidden AMOLED dark mode option. 
Swipe on the dial to activate this experimental dark mode. You'll see your Discord background turn a much darker, jet-black color within a few seconds. 
Conclusion
Discord has been gaining exponential popularity in recent years, and its hidden features and different coding make it all the more enjoyable.
The color code for Discord's dark mode is #36393F or a shade of gray.
What's your favorite Discord feature? Let us know in the comments. 
FAQs
Discord is extremely popular among children and adults, especially for gaming purposes. However, to ensure that its users are responsible enough to handle any potential privacy issues, Discord has a 13-age limit. 
What is the Discord light mode color code?
The Discord light mode color code is #FFFFFF or white.