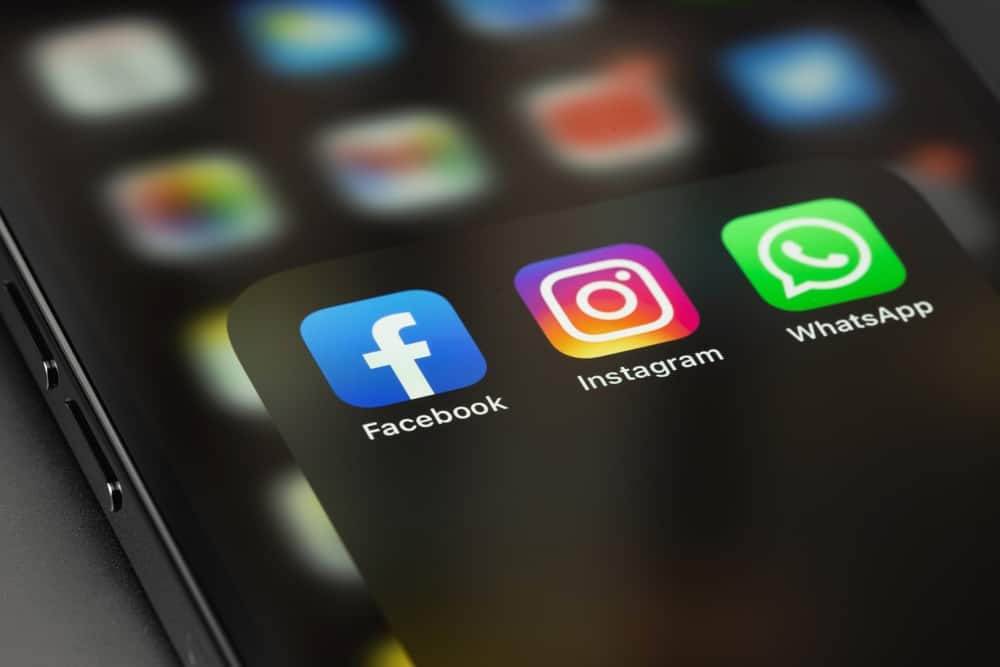 Do you ever follow someone on Instagram, quickly realizing that you don't enjoy their posts? It can be frustrating to keep seeing their content in your feed, especially when you may know them personally and lack the option to unfollow them.
You may need to learn how to stop following someone on Instagram so that their account prevents their content from affecting your mood.
A straightforward way to do so is to go to their profile, hit the "Following" button, and then hit the "Unfollow" button. Another method is to tap on the three dots on their post and then click "Unfollow."
In this blog post, we'll walk you through how to stop following someone on Instagram so that their posts no longer appear in your feed. We'll also discuss how to prevent their posts from appearing in your feed if you don't wish to unfollow them yet. Keep reading to learn more!
Things To Keep In Mind Before Unfollowing Someone On Instagram
Before hitting that unfollow button on Instagram, there are a few things to keep in mind. The first one is to consider why are you unfollowing them? Is it simply because you're tired of seeing their posts, or they're constantly posting inappropriate or offensive content.
Be sure if you wish to unfollow them. Once you do, you won't be able to see their posts unless you follow them again. So think carefully before taking this step. Following a person again on Instagram after removing them from your followers may seem awkward.
In addition, consider if it's a close one and what other people will assume if you no longer follow each other. 
Different Methods To Stop Following Someone On Instagram
There are a few ways to stop following someone on Instagram. The app will never notify the account about it, and you may do it silently from your device.
Method #1: Unfollowing From Your Profile
You may use this method for a profile that has been inactive for a long time or an account that does not follow you back. Hence, you may not find any value in following this account. In addition, the account user may have created another profile, and you don't wish to follow their old account. 
Here's how to stop following someone on Instagram from your profile:
Go to your profile and click on the "Following."
Type the name of the account. 
Hit the "Following" button.
Select "Unfollow" to unfollow the account.
The follower will be immediately removed if it's a public account. For a private account, you'll get a confirmation message to unfollow. 
The app will also prompt you to remove the account that you unfollowed from your followers' list. By removing them from the followers' section, you'll be able to prevent them from seeing your posts. 
Method #2: Unfollowing From Feed
Use this method when you see a post that does not make you feel good or align with your interests. This is convenient without searching for the accounts from your following section. 
Here's a quick way to stop following someone on Instagram.:
Click on the three dots on the top right corner of a post.
You will see a few options such as "Hide," "Share," "Add to favorites," and "Unfollow." 
Tap on "Unfollow."
The post will also automatically disappear from your feed.
Another way to stop seeing an account's posts is to mute their posts and stories. This will give you some time to think before unfollowing. This also works for accounts that you may not be able to unfollow. 
Method #3: Unfollowing by Blocking the Account
If an account is spamming too much with unnecessary information that does not follow the app's community guidelines, you are free to block that account. You'll immediately remove that account from your following and followers list using this method. 
Besides, any likes, comments, and messages will disappear from the account. Follow these steps for blocking: 
Search the profile from the following.
Go to their profile.
Click on the three dots at the right corner of the profile. 
Select the "Block" option and confirm. 
Blocking someone is a more drastic measure and will prevent them from seeing your profile, posts, and stories. If you decide to block someone, they won't be notified. 
Wrapping Up
Now you know how to stop following someone on Instagram, you may follow accounts that bring joy and add value to your feed. Following unnecessary accounts can waste time with spam posts and invaluable information. 
It's a wise choice to purge your following once in a while. You may do it directly from the post or the account profile. Additionally, you may choose to mute the account or block it at your convenience.