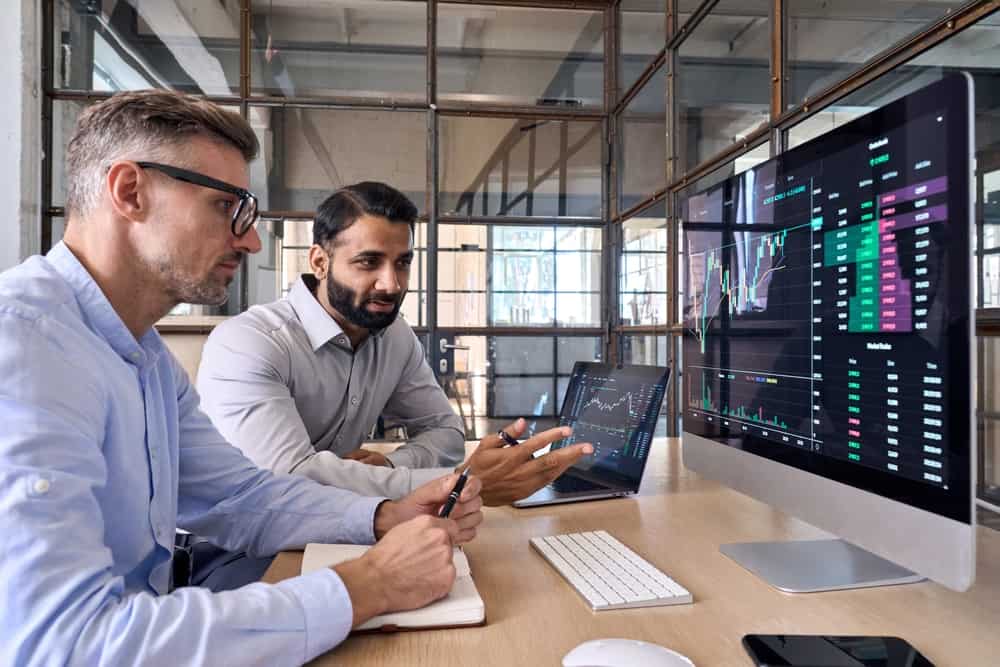 Virtual Reality (VR) is gradually extending its roots in today's technological age. Different applications are now integrating technology into their development.
When you enjoy your VR, you may wish to extend the fun to your friends, which is possible using the Discord share screen feature. There are different steps to follow when you want to screen share VR on Discord, and this post explains them.
Start downloading and installing the SteamVR application to screen share VR on Discord. Open the downloaded application, click on the "Play Game" option, and follow the installation wizard. Once installed, open SteamVR, click on the "Launch" option and start the VR you want to share. Open your Discord and join a voice channel, click the screen share feature, choose your server, and start the screen share of your VR.
We will understand whether it's possible to screen share VR on Discord. From there, we will cover the detailed steps you must follow to start the screen share, from the installation to sharing your screen on Discord. Stick around!
Does Discord Allow Streaming VR?
Discord allows the creation of servers and channels to support communicating with friends. When you are on a voice channel, you can share the screen. Besides, sharing your VR screen on a Discord server is possible.
Discord has the Go Live feature that allows users to share a live screen, such that their friends on a Discord server can follow along and see what is being shared. So, when you enjoy your VR screen, you can screen share that with your server members via a voice channel.
When you enjoy your games on SteamVR, sharing that with Discord becomes a simplified task. We will get into the details in the next section.
How To Screen Share VR on Discord
To ensure we can share our VR on Discord, we must first install the SteamVR application. With it, we can manage to share our VR headset screen with our friends via Discord for them to enjoy gaming fun.
Here are the steps we must follow to be successful.
Install SteamVR
Open your browser on your desktop and access the SteamVR website.
Click the "Play Game" button.

If you have Steam installed on your computer, click "Yes, Steam is installed," and select "Open Steam" from the pop-up.
If you don't have a Steam, click "No, I need Steam" and install it by clicking "Install Steam" on the forwarded page.

Once the installation wizard loads, tap "Next" at the bottom.
The installation process will start, and a progress bar will appear.
Click the "Finish" button once the installation completes.
Start your VR Games
Open the SteamVR application by tapping on its shortcut on your desktop screen.
Find the "Launch" button and click on it.
Locate the game you want to play and click on it.
Open Your Discord
With the SteamVR open and the game running in the background, open your installed application and access the Discord application. Ensure you sign into your Discord account when it opens.
Choose Your Server and Go Live
On your Discord application, locate your target server on the left and click on it.
The game's name will display on the server's navigation panel above your Discord username. Click on its name.
Locate the monitor icon next to the game's name and click on it.
The Go Live feature will appear to let you configure the screen share.
Choose your voice channel on the server, the streaming quality, and the resolution.
Click the "Go Live" button.
A "Screen" button will appear at the bottom. Click on it to start screen-sharing your VR on Discord.
Once your game is over, and you want to exit the sharing of your VR on Discord, click the call icon to end the screen share.
With these steps presented above, you screen share VR on Discord.
Conclusion
With Discord, it's possible to stream your VR game on a server, such that your friends can enjoy what you are playing. To screen share your VR on Discord, download the SteamVR application and start your game.
Open your Discord application, select your server, and Go Live to stream your screen for your server members to view.
Frequently Asked Question
Can you stream VR on Discord?
Yes, you can. When you enjoy your VR headset, you can share that with your friends. You only need to play your VR with the SteamVR application. Discord will detect your game, and when you open your server, you will find the game's name in the navigation pane. You can tap on it to start streaming your VR.
Does Discord mobile allow screen sharing?
Yes, it does. However, its screen size is small, affecting the clear view of the shared screen. Moreover, it's not every time that it will be effective. The screen share is limited to the game you are playing. Some games are not mobile-friendly, and you can screen share them using Discord mobile.