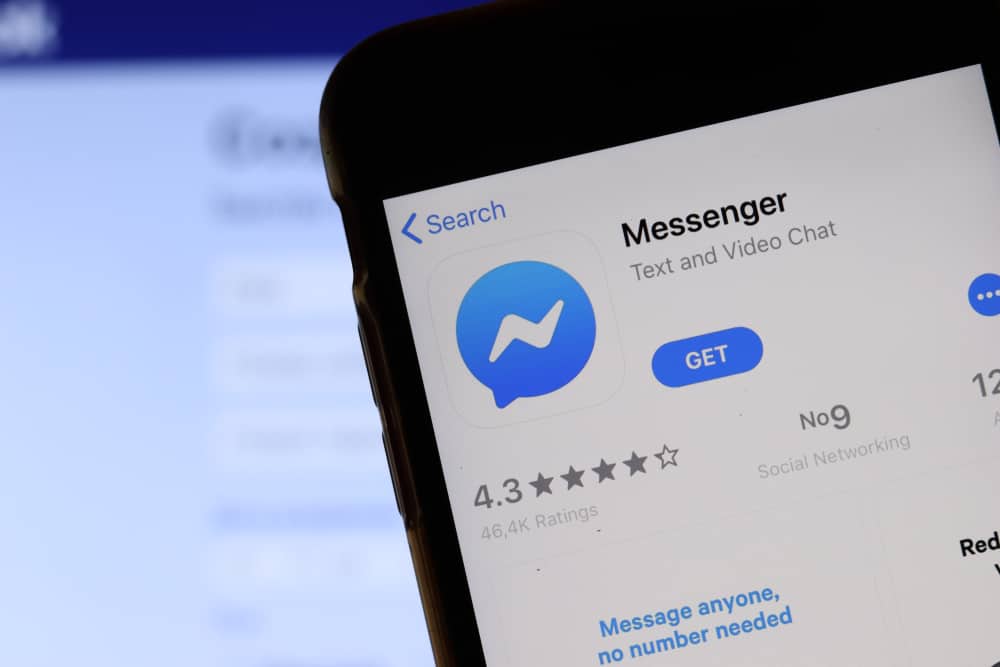 Messenger houses close to 988 million active monthly users.
As an instant messaging app connected to Facebook, it allows users to communicate with many Facebook friends, customize chats, and send images, videos, voice notes, and essential files. 
Also, you can make calls and video chat over the internet for free.
With such tremendous responsibilities, ensuring your app is up and running without interruption is vital.
When Messenger isn't working as it should, you may seek to find quick fixes, such as how to reset Messenger.
So, how can you do just that?
To reset Messenger on your phone, uninstall the app and reinstall it. Additionally, you could also restart your device and clear the cache.
While the above are common ways to reset Messenger, other strategies can ensure your Messenger runs smoothly.
Read this guide to the end to learn about the detailed and easy ways to reset Messenger in no time.
The Role of Messenger in Connecting People
Undoubtedly, Facebook Messenger has become a name that needs no lengthy introduction. It connects Facebook users in a real-time platform.
You can chat over texts, images, videos, and audio recordings with friends or in groups. 
You may also show reactions through smileys, emojis, and GIFs. At its core mission, Messenger helps you feel connected with friends, family, and acquaintances even when you don't see them.
All these fantastic functions help in making conversations on Messenger smoother and faster.
In the process of chatting, your app can start causing issues, such as suddenly hanging, closing, or being unable to send texts through.
If Messenger isn't working on your device, that might affect communication negatively. Luckily, we have compiled steps you can always rely on to reset Messenger and get it working effectively. 
6 Ways To Reset Messenger
The following troubleshooting techniques help fix the common issues that might prevent Messenger from working accordingly. Here they are.
Method #1: Exit Messenger
One of the easiest ways to reset Messenger is to leave the app. When you notice the app misbehaving, exit it and reopen it to see if it fixes the issue.
If you are on a desktop, it's best to exit the page entirely. Wait for a few seconds and reopen the page.
Method #2: Restart the Messenger App
Another way to reset Messenger is to restart the app on your device. When you realize your Messenger is slowing down or shutting down, it's best to exit and restart it on your device.
To restart Messenger, do the following:
Close the Messenger app on your device.
Swipe up from the bottom of your screen.
Find Messenger in the recent apps.
Swipe up, right, or left on the Messenger app to force close it.
The steps above will shut down the Messenger app. As soon as you open Messenger, it will start running again. If you are using Messenger on a desktop, reload the page.
Method #3: Turn Off/On Wi-Fi
Sometimes, your Messenger may be acting strange due to an unstable or poor network connection. This step is essential, especially if using a public Wi-Fi network. 
To restart your Wi-Fi connection, follow these steps:
Swipe down from the top of your screen to see the control center or your phone's shortcut panel.
Tap the Wi-Fi icon to disable it.
Switch on your mobile data, and use it for a few minutes.
Turn your Wi-Fi back on and try using the app again.
Method #4: Restart Your Phone or Computer
Any tech enthusiast knows that one of the most common troubleshooting methods is to restart your device. This step doesn't need much explanation.
You only need to press and hold the power button on your phone until you see a list of options, then select the restart button. 
You may also shut it down entirely and turn it back on. If you are on a desktop, do the same for your device. Shut it down and turn it back on or use the restart option.
Method #5: Clear Cache Data
Cache data is a significant part of your device. They prevent you from reentering certain information whenever you visit a site or an app.
However, when the cache becomes full, it can affect the smooth running of the app on your phone. It can also get corrupted, especially if the files are old. The solution is to clear them off your app and set it up again. 
To clear the cache on your Android device, follow these steps:
Open the Settings app on your Android device.
Select "Apps" or "Apps and notifications."
Tap "See all" or "Manage apps."
Select the Messenger app from the list.
Tap "Storage & cache" or "Storage," depending on your type of device. 
Tap "Clear cache" or "Clear data" for a clean slate.
Conclusion
Messenger helps you connect with friends and acquaintances in different ways.
If the social network doesn't work correctly or acts erratically, it's best to reset it.
The best options for resetting Messenger have been discussed in this guide.
We hope you enjoy hitch-free communication in the future.
.