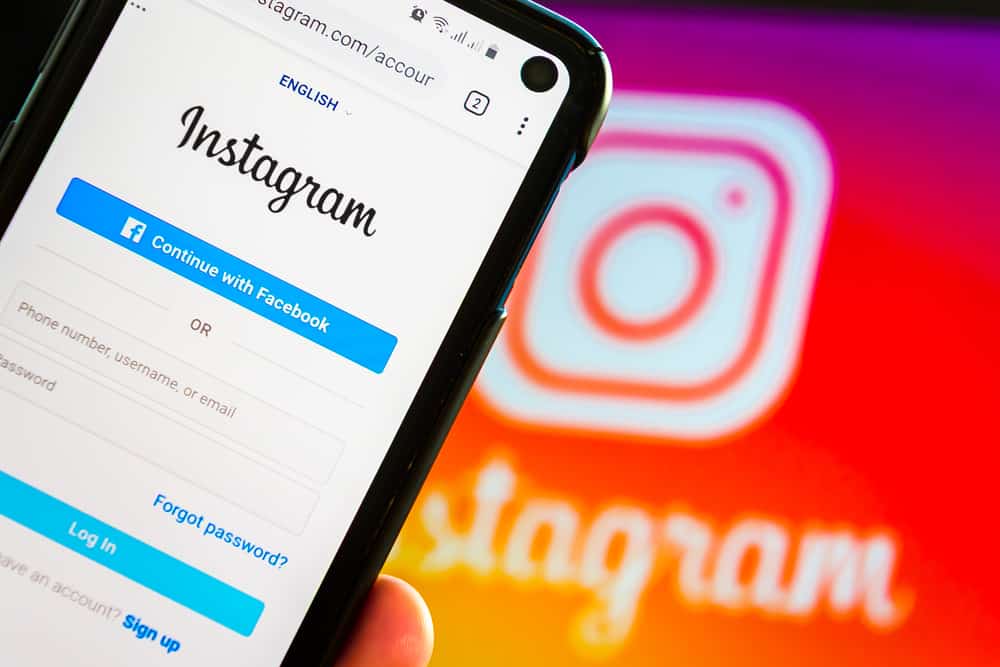 Instagram is the best platform to accessorize your timeline with the things you like.
You get to upload all your favorite stuff there. Still, sometimes, the heavens cannot be on your side.
You might end up losing your pictures on Instagram. Yes, even if you have posted them.
Thus, you may want to know how to recover disappearing photos on Instagram.
The first thing to recover your lost photos on Instagram is to go to your Gallery. See if you have a copy or not. If not, go to your Instagram cache and the download folder to see if the photo is still saved. You can also head over to your "Archive" section on Instagram. Your pictures might have been residing there.
If your Instagram post has disappeared, there are ways to recover it. Additionally, you may have disappeared photos in the DM on Instagram.
For that, you can always recover the photos from the chat. For that, you need to access pictures of the specific conversation.
Don't panic! We are here to save your day. We have specified all possible methods to help you successfully recover disappearing photos on Instagram. Hover down.
Why Do Photos Disappear on Instagram
There are a lot of cases when you can face disappearing pictures on Instagram.
It can be due to a new feature on Instagram called "vanish mode." Just like the name suggests, the settings of this new attribute help you disappear from the chat and pictures.
Instagram Direct Messages now let you slide into the DMs with no history. It can only happen if you have turned the vanish mode on.
However, your photos may disappear when you accidentally archive them. Also, you or the app can unintentionally delete your shots. Hopefully, there are a few tips and tricks that you may follow to get to the right spot.
Here's how you can recover disappearing photos on Instagram.
How To Turn On "Vanish Mode"
Go to Instagram -> Messages -> person's chat. After entering the conversation, tap on the person's name at the top. Turn vanish mode from there. Your all-seen chats will be deleted once you close the chat.
Method #1: Check Your Instagram Archive
You'll learn how to recover disappearing photos on Instagram with this method.
You can try this way if you think you have unknowingly added the photo to the archive.
Follow these steps:
Go to your Instagram Profile.
Tap on the three lines in the upper right corner.
Select "Archive" to view archived posts.
If you didn't find your disappeared photos, we have other ways to solve your problem. However, remember to turn your save settings on. So that, even if your pictures disappear, you can access them from the gallery.
There is a thing with Instagram DM. It can help you directly send a pic to your friends and followers by Insta cam. However, the duration can be set by you to view once only or let it stay up to 24 hours. If this image disappears, you can't recover it. So don't forget to save it!
Method #2: Go to Your Storage and Gallery
This method is doable if you've reactivated your Insta profile. Instagram bugs can make your posts disappear due to a glitch in reactivation.
Still, you can wait a few hours for them to come back. Else, follow the steps given below.
On Android
Follow these steps:
Open the Gallery app and check the "Recently deleted" folder.
Check your Google Photos.
Open the My Files app -> "Device Storage" -> "Pictures" -> "Instagram" folder.
Open the My Files app -> "Pictures" -> "Download."
On iOS
Follow these steps:
Go to Your Photos app -> "Albums" -> "Recently deleted."
Go to Your Photos app -> "Albums" -> "Download."
Go to Your Photos app -> "Albums" -> "Instagram."
Try checking all paths of your storage. You may get lucky and recover disappearing photos on Instagram. This is the one viable solution to regain your pictures even if you've deleted them.
Even if you have accidentally deleted the photos, you can recover them through the Internet Archive. Follow this link, web.archive.org, to get there. Copy your Instagram profile link and paste it at the top search bar. Select the time to see disappeared posts. It's not a transparent manner, but it may help you recover photos on Instagram. It only works for "Public Accounts."
Summary
That's all for this topic. We have included methods to help you recover disappearing photos on Instagram.
Now, you don't need to be at your wit's end when you see that you have deleted or lost pictures.
The first thing to do is follow all steps covered in this article.
Then, decide whether you can recover your precious images or not.