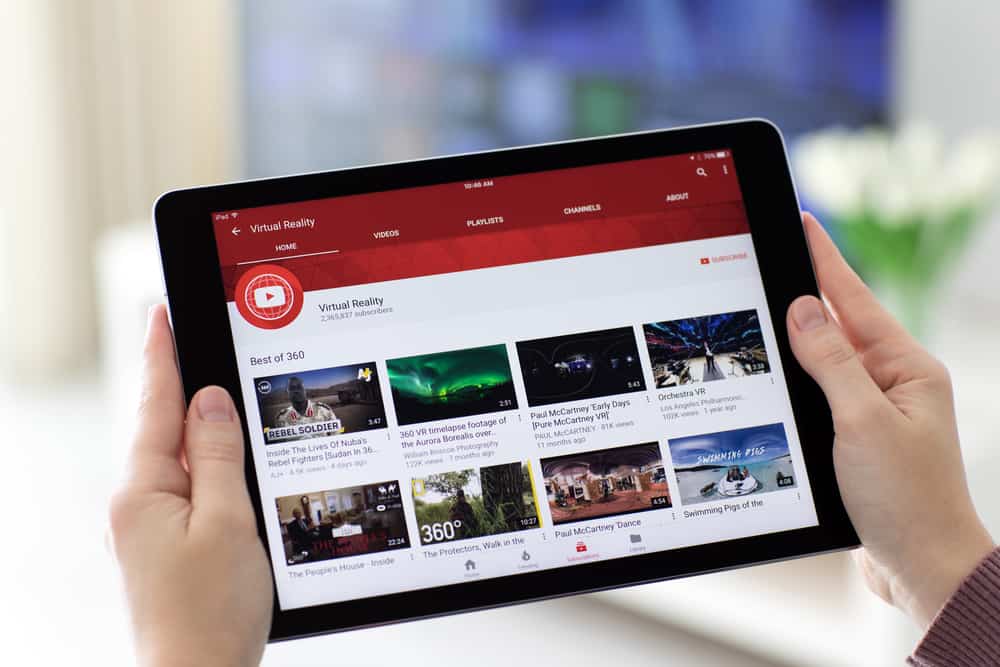 Nothing beats the Sonos wireless speaker and home sound system for playing music, podcasts, and other audio content across your home.
With recent updates, you can now play music from YouTube, YouTube Music, and YouTube Music Premium within the Sonos app. So, how to play YouTube on Sonos?
Firstly, you can use the Sonos app and integrate YouTube Music. However, YouTube Music is a subscription service, so if you don't want to subscribe to it or have an iOS device, you can use the second method. The second method uses the AirPlay2 service to stream YouTube videos/music on your Sonos speakers. You can also use Bluetooth for playing YouTube on Sonos, which deteriorates the audio quality.
Sono's product line includes speakers, portable speakers, subwoofers, bridges, amplifiers, and peripherals, to name a few. So, if you have any sound systems from the Sonos ecosystem, know you can stream YouTube music there if you follow our step-by-step guide. Let's dive in to learn more.
Complete Guide on Playing YouTube on Sonos
Sonos is a leading multi-room wireless speaker system synonymous with quality and functionality.
This multi-room sound system allows you to stream music in multiple rooms simultaneously or play music separately at different times in different rooms.
The audio quality is unparalleled and is compatible with popular streaming services like Spotify, Apple Music, etc.
The list does not end here, as this sound system is also compatible with voice assistants like Apple Siri, Google Assistant, and Amazon Alexa.
Additionally, you can play audio from YouTube Music, YouTube Music Premium, and even YouTube. Let's learn two methods to do that.
Method #1: Play YouTube Music Within Sonos App
You can stream YouTube music directly with the Sonos app if you have Sonos One, Sonos Beam or Move, or the new Era 100 or 300.
Note that this method will not work on your iOS devices. Windows OS users can stream music to Sonos devices to Windows Media Player Network on PC.
Before integrating YouTube with Sonos, ensure Sonos is set up and connected to Wi-Fi.
Download the Sonos app from the Google Play Store on your Android device.
After installing the Sonos app, launch it and tap the gear icon.
From the menu, select "Services and Voice."
Now, you can see all the music albums, playlists, libraries, and other options. Scroll down to find the "Add Music Services" option and tap on it.
Now, all the streaming services compatible with the Sonos app will pop up.
Select "YouTube Music" from the option. Now, tap on "Add to Sonos." Note down all the codes provided to use in the next step.
Enter the provided code in the pop-up and tap "Next."
Select the Google account you want to use for sign-in and tap "Allow."
You will get a confirmation email.
Once your YouTube Music account is connected, you can enjoy your YouTube content on Sonos speakers. Additionally, you can control the playback and volume, browse the YouTube Music library for more music, or play your playlist.
You must have YouTube Music or YouTube Music Premium service to use the above method. These are subscription services, which will not be useful if you already have subscription services like Spotify or Apple Music.
Method #2: Play YouTube Music With AirPlay on Sonos
This method is for you if you do not want to get a YouTube Music subscription or have an iOS device. The good news is that you can still stream music from YouTube to Sonos with the iPhone with the help of AirPlay2.
Follow these steps to achieve this.
First, ensure your iOS device and Sonos are on the same Wi-Fi network.
Swipe up from the bottom of the screen to open the Control Center.
Press and hold the music control box in the upper right corner to unlock the audio options.
Press the AirPlay icon and select "Sonos Speaker" from the list.
Now, launch the YouTube app and play your desired video or music. Whatever you play will be streamed to your Sonos speaker with this method.
On a side note, if your Sonos speaker is incompatible with AirPlay, you can use an aux cable to connect your iPhone to the speaker.
You can stream music from YouTube using Bluetooth if you have Sonos Roam and Sonos Move. However, the quality of the audio would be subpar.
Conclusion
Sonos makes streaming music from streaming services easy using its advanced wireless speakers and home sound systems. Multiroom capabilities allow you to stream the same music across your home or building.
This article explained all the steps to help you stream music from YouTube, YouTube Music, and YouTube Music Premium. You can stream music from YouTube Music within the Sonos app or AirPlay2 on iOS devices to stream from YouTube.
So, what are you waiting for? Configure your Sonos device now and enjoy top-quality music from any streaming service.