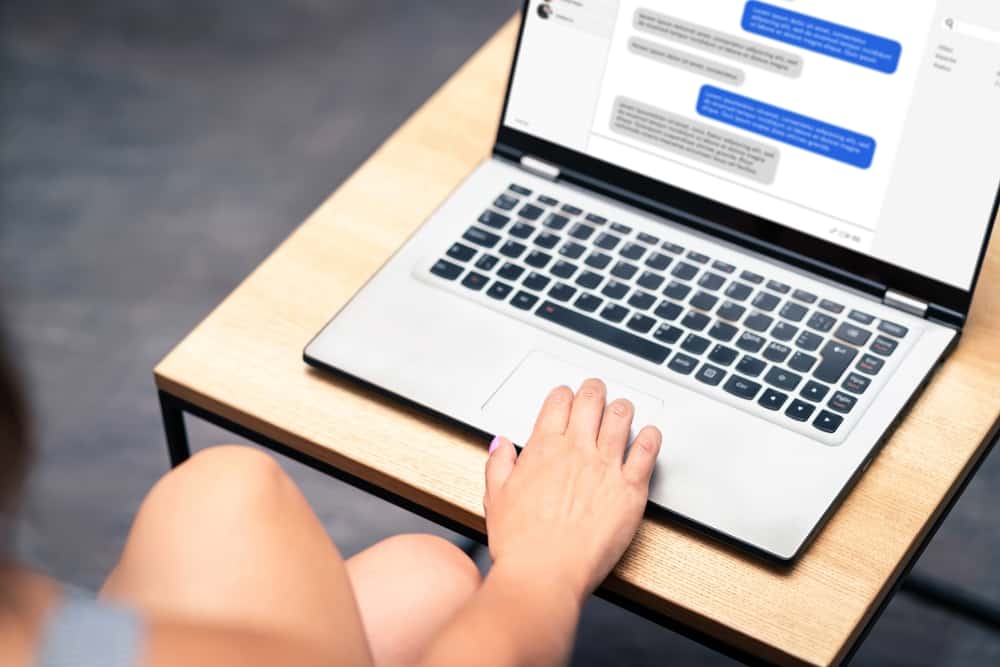 If you like texting and keeping up with family and friends, you already know that Messenger has been one of the most convenient messaging apps in the last decade.
You can call, text, video chat, and send documents via the app to other users, regardless of where they are.
Most people access Messenger using their native iOS or Android apps, while others prefer the Messenger desktop app.
You can open Messenger in a browser to view your chats without installing any app. But how?
Open the browser, and type in https://www.messenger.com/ to the navigation bar. Fill in your Messenger credentials (Email address or phone number and password) and click "Continue." After successfully logging in to your account, you'll see all your chats.
This post will look at the steps of opening Messenger in your browser.
Overview Messenger in Browser
Messenger was separated from the main Facebook app in 2014, and users had to download standalone iOS and Android apps.
Forcing users to download a separate mobile application to access Messenger was counterproductive for Facebook, and they had to launch a dedicated web interface for Messenger in 2015.
The web interface for Messenger accessed by the URL messenger.com is complimentary to the native Messenger mobile app and has most of the mobile app's features.
You can chat with friends, make video and voice calls, and send images, files, gifs, and stickers on Messenger.com. Note that you don't need to be logged in to the Messenger mobile app to use Messenger for the web.
The web version of Messenger is responsive, and you can access it on your computer, tablet, or smartphone. Let's get into details on how to access Messenger on your browser.
Step-by-Step Guide on Opening Messenger in Browser
You need a browser to open Messenger for the web on a PC. Some popular web browsers to access Messenger include Chrome, Firefox, Microsoft Edge, Opera, and Brave.
We will use the Google Chrome browser for this guide, but the steps are almost identical for every browser.
Here are the steps to using Messenger on your Chrome browser:
Open the Google Chrome browser.
Click on the navigation bar/search at the top.
Type in www.messenger.com. This will direct you to the Messenger login page.
If you're not already logged in, enter your Facebook account credentials to log in. Type your email address or phone number and password, then click "Log In."
Once you're logged in, you'll see your Messenger interface. You can view your existing conversations or start a new one by clicking the new message icon.
To use other Messenger features such as voice or video calls, click on the Messenger user you want to call, then click on the phone or camera icon at the top right corner of the conversation window.
Conclusion
Social media has made communication convenient and accessible to everyone, and Messenger is no different.
But unlike other social media services that require downloading an app, Messenger has a web interface that you can use to access the platform.
So if you'd prefer not to use the Facebook Messenger app, use this guide to open Messenger in your browser.
FAQs
Can I use Messenger on any web browser?
You can use Messenger on most browsers, such as Chrome, Safari, Firefox, and Microsoft Edge.
Do I need a Facebook account to use Messenger on the web?
You need a Facebook account to log in to Messenger on the web. If you don't have a Facebook account, you must create one before using Messenger.
Can I access all Messenger features on the web?
Most Messenger features, including text messaging, voice and video calls, and group chats, are available on the Messenger web interface.
Can I use Messenger on the web if I'm not connected to the internet?
You can only use Messenger on your browser if connected to the internet. You need a stable internet connection to use Messenger on the web, and you won't be able to send or receive messages without an internet connection.