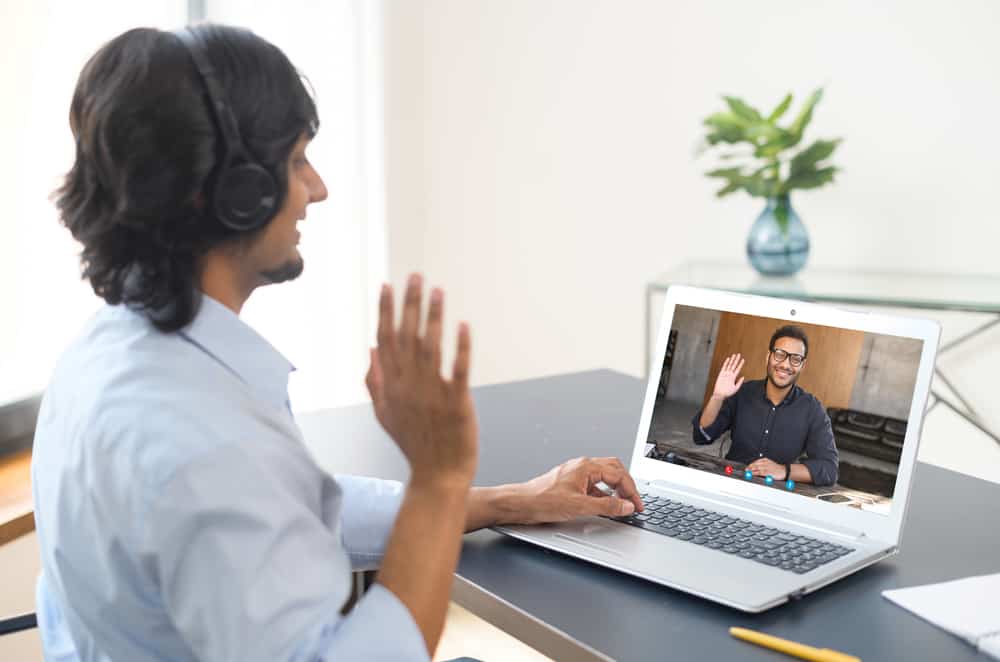 When we talk about FaceTime, we refer to the fun you get when you video call your friends and family easily at the convenience of your home. FaceTime lets Apple users video call each other conveniently.
However, the feature is designed to only works for Apple devices. There is no FaceTime app for an Android or a Windows PC. Nonetheless, that doesn't mean you can't use FaceTime on your devices.
There is no FaceTime application for Windows. However, you can use your laptop to access FaceTime via a link. Your friend can open their FaceTime and create a link. When they share the link, click on it and ensure you have a Chromium browser on your laptop, such as Chrome. The link will connect you to your friend and open FaceTime on your browser for you to engage in the video call. When the call ends, you can't call again.
This guide discusses whether it's possible to download FaceTime on a PC. Next, we will cover an alternative way of using FaceTime on a laptop. Moreover, we will mention how to start a call on your Mac.
Can You Download FaceTime on Laptop?
FaceTime is an application designed exclusively for use with Apple devices. FaceTime is installed on iPhones, iPad, and macOS. Besides, the FaceTime application can be accessed from App Store. These Apple devices can then conveniently call each other by adding the recipient's phone number, name, or email address.
Once the recipient accepts the call, they can interact with each other on the video call. You can even have a group FaceTime call.
FaceTime is only available on App Store. Therefore, you can't download it on a non-macOS laptop. Recently, Apple has started opening FaceTime to be accessed by other platforms. We will get into more of that in the next section.
How To Download FaceTime on Laptop
A laptop that doesn't run macOS, can't access App Store to download FaceTime. So, you can't download FaceTime on a laptop that runs on Windows OS, at least not currently. Apple has restricted its FaceTime application to be accessible only on Apple devices.
Suppose you have friends using Apple devices who want to video call you; there is one available option that you can use. Apple is trying to make FaceTime accessible on other platforms indirectly via a browser and not the official app.
So, if you want to FaceTime with someone on a laptop, the person must have an Apple device. They can then send you a link which you will use to join the video call via the browser. Your friend must do the following to facilitate the connection.
Open FaceTime on their iPhone, Mac, or iPad.
On the FaceTime window, click the "Create Link" option.
Tap on the "Copy" button and share it via the suggested chat apps.
The copied link can also be shared as a message, email, or a messaging platform like Telegram. Once you receive the FaceTime link from your friend, click on it, and it can be opened on a Chromium based browsers, such as Chrome or Microsoft Edge. You can interact with your friend on FaceTime until you close the video call session.
Other browsers, such as Firefox, do not support opening FaceTime. Therefore, ensure your laptop has the correct browser installed for convenience.
Conclusion
FaceTime is a great video call option for Apple users. You can't download and install it on a laptop. However, you can access FaceTime on your browser after your Apple friend shares a link to their FaceTime. We've detailed everything about downloading and installing FaceTime on a laptop.
Frequently Asked Questions
How do I download FaceTime on my laptop?
Windows doesn't have any way of installing FaceTime. The application is only available for Apple devices. To access FaceTime on a laptop, you must use it via a browser and have a FaceTime link shared by your friend.
Can you use FaceTime on Android?
Android downloads its apps from Play Store; hence, you can't install FaceTime. However, if someone sends you a FaceTime link, once you click on it, the browser will open and load the FaceTime call with your friend on the video call.