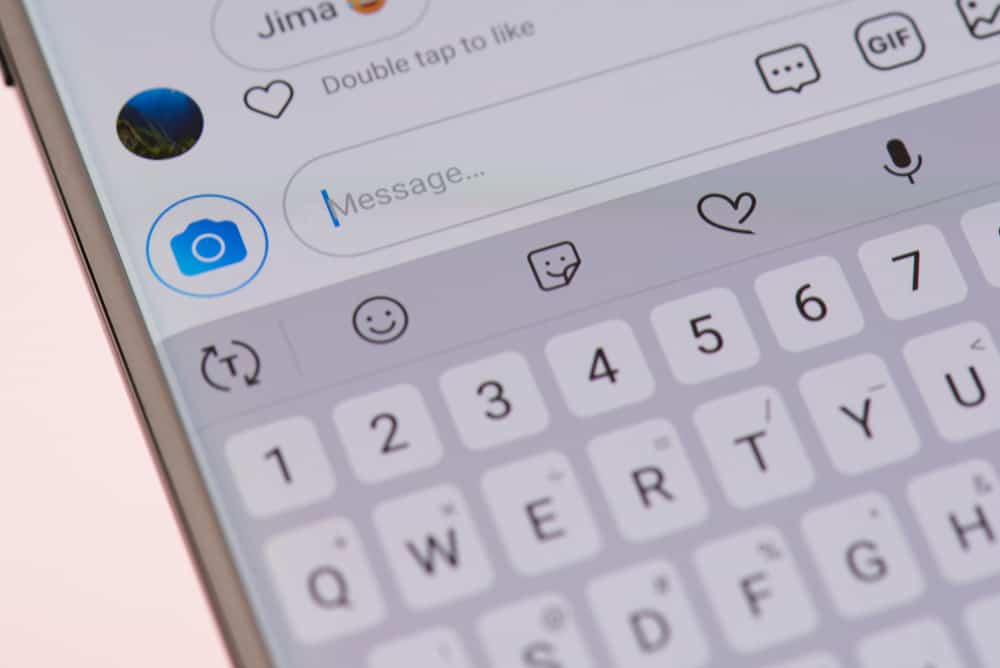 Instagram is home to everyone, including tattoo artists and most artists showcasing their finest work for the world.
It could be that you've been following a given tattoo artist and now feel it's time to enjoy their work.
In that case, you must message them to get the details and plan the whole thing. The question is, how to do it?
Start by locating their profile and clicking the "message" button to message a tattoo artist. Next, write a brief greeting that appreciates their work. Tell them you are impressed and want to get their services. Be descriptive in terms of what tattoo you want and the size. Still, feel free to send a sample of the design and conclude by telling them you will be waiting for their response, then sign off with your name and contacts.
If you have no idea how to text a tattoo artist, this guide is for you. We will discuss the various factors to consider in your message and how to ensure you get their attention, especially since many artists are busy. So, let's get our hands dirty and dive into the details!
Should You Message a Tattoo Artist on Instagram?
Yes, you should.
Most tattoo artists are on Instagram, where they sell their finest work to the world. So, by visiting various profiles of tattoo artists, you can rate their work and see which best matches what you are looking for.
Furthermore, most artists give their contact details on their Instagram, and messaging them is one way to contact them.
Besides, most tattoo artists are active on Instagram and will easily get back to you, unlike when you use other methods, such as emails.
Key Factors When Messaging a Tattoo Artist on Instagram
You've already followed your favorite tattoo artist on Instagram, explored their profile, and feel they are what you've been looking for. Now it's time to message them.
When messaging a tattoo artist, there are various factors to ensure you get the best out of your direct message.
Tip #1: Start With a Greeting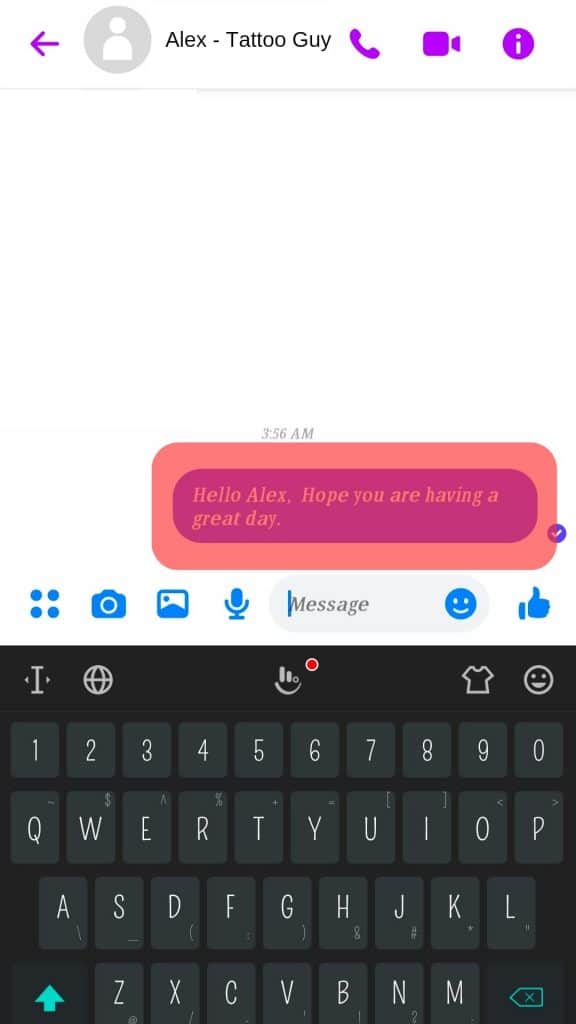 Polite greetings break the boundaries between you and the artist and help drop the formalities.
Besides, it's a good way of showing concern for someone.
Also, if you know their name, it's a good idea to use it. That way, it creates an impression that you know each other.
Tip #2: Appreciate their Work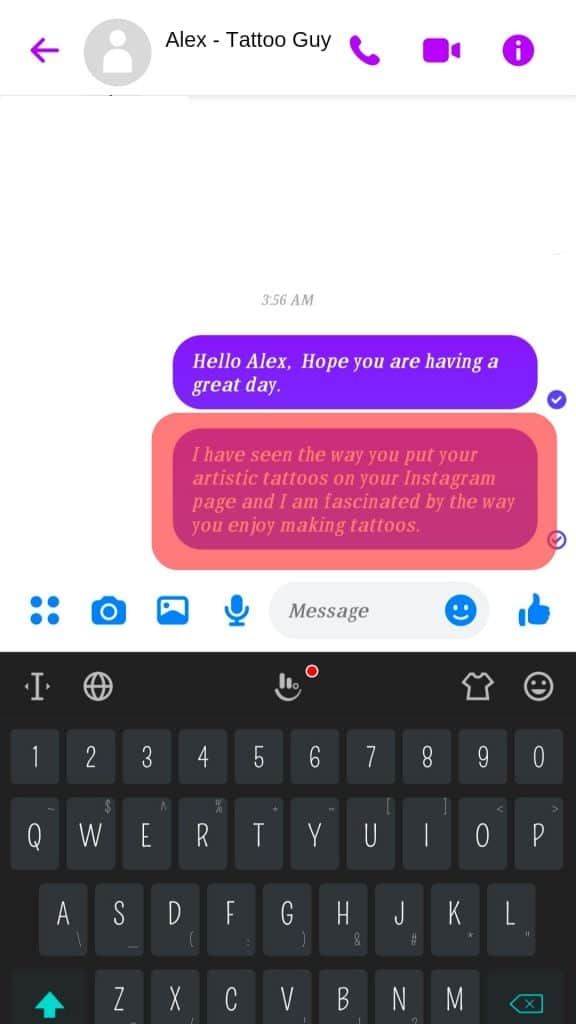 Here, your focus is on expressing your love and how impressed you are with their work.
Your appreciation should be based on what you've seen on their Instagram posts and profile.
It includes talking about how their skills and final output stand out. Further, consider telling them how you've followed them for a while.
Tip #3: Describe the Details of Your Desired Tattoo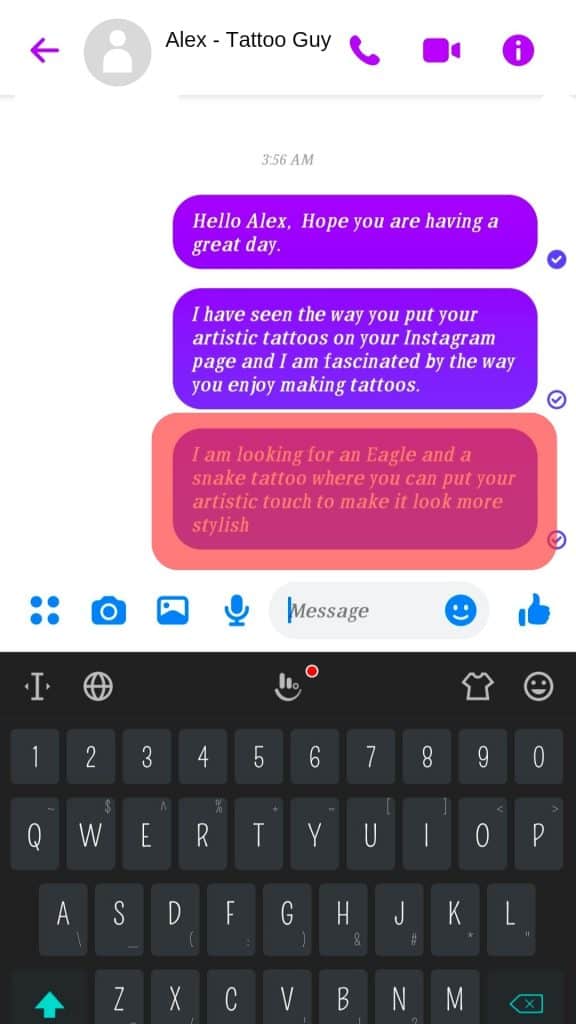 If you know what you want, then explaining that to the artist shouldn't be hard.
Tell them your desired tattoo design. Also, tell them the style you want for the tattoo and the color you prefer.
The point here is to ensure you are brief but descriptive for the artist to determine whether they can provide what you need from them.
Tip #4: Mention Your Desired Size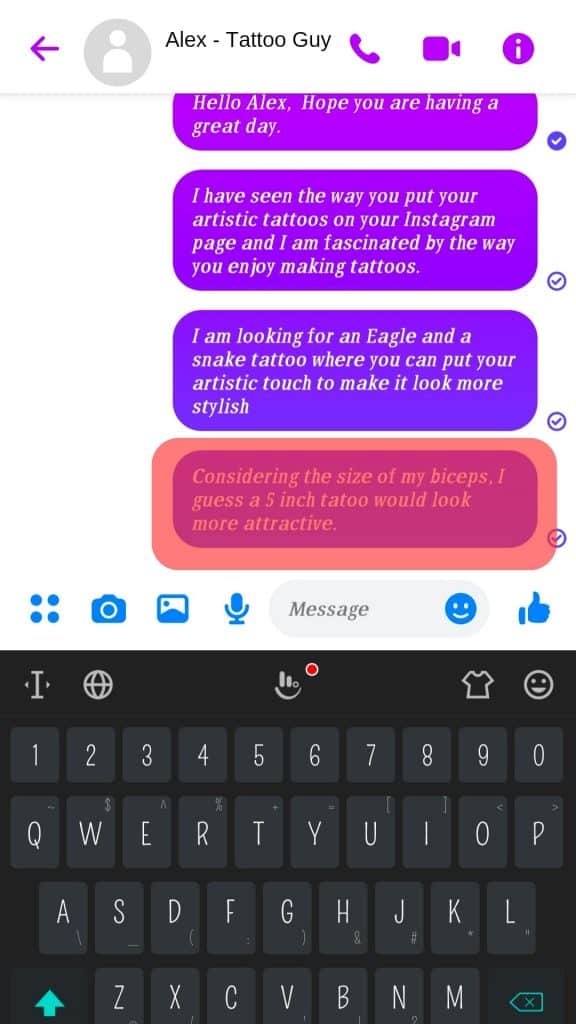 The size of tattoos is different. Describe the size you have in mind and where you want the tattoo.
Optionally, you can attach a picture of a design that you have in mind. That way, the artist can know if it can match your case.
For instance, if you want a tattoo for your arm, the size of the tattoo and your arm are crucial.
Tip #5: Mention Your Availability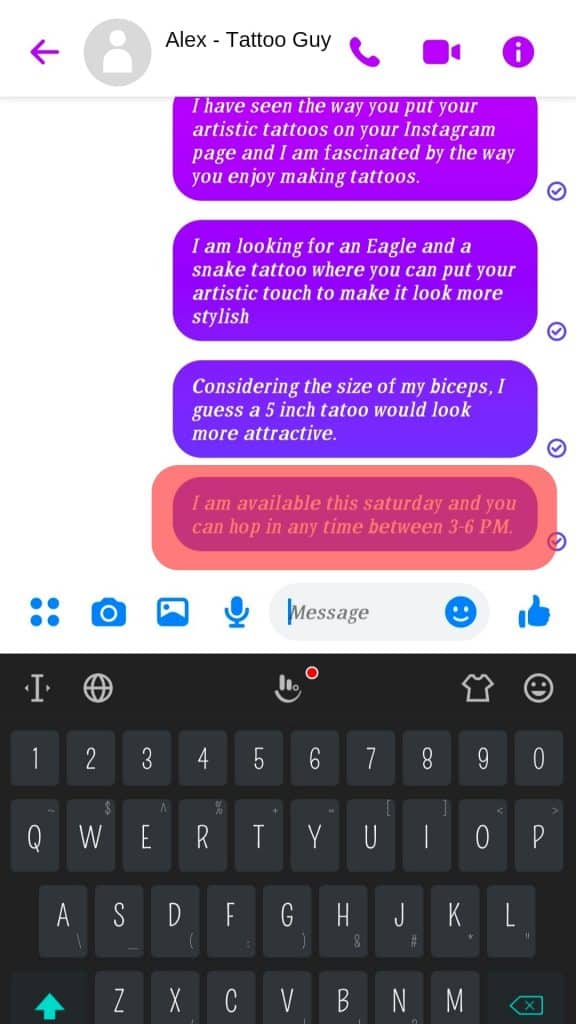 Most tattoo artists are busy, and it makes sense to mention when you are available; the date, and the time.
That way, you give the artist room to check their schedule and see if your availability matches theirs.
If not, they may respond with their availability.
Tip #6: Ask Questions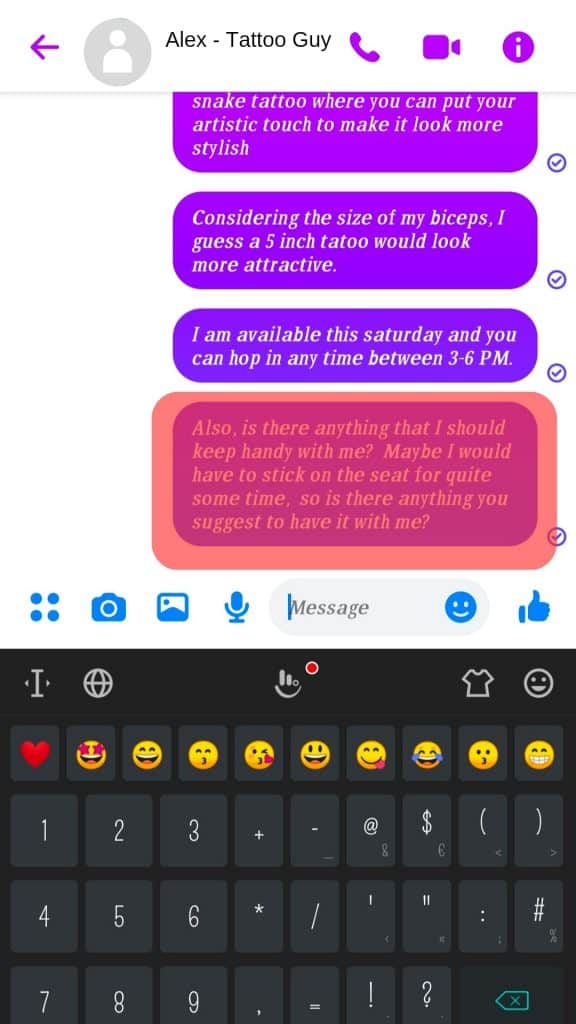 Do you have something you wish to clarify with the artist?
Ask them questions that they should respond to when replying to your message.
It could be something like their health and safety measures or something about their tattoo treatment.
Tip #7: Sign Off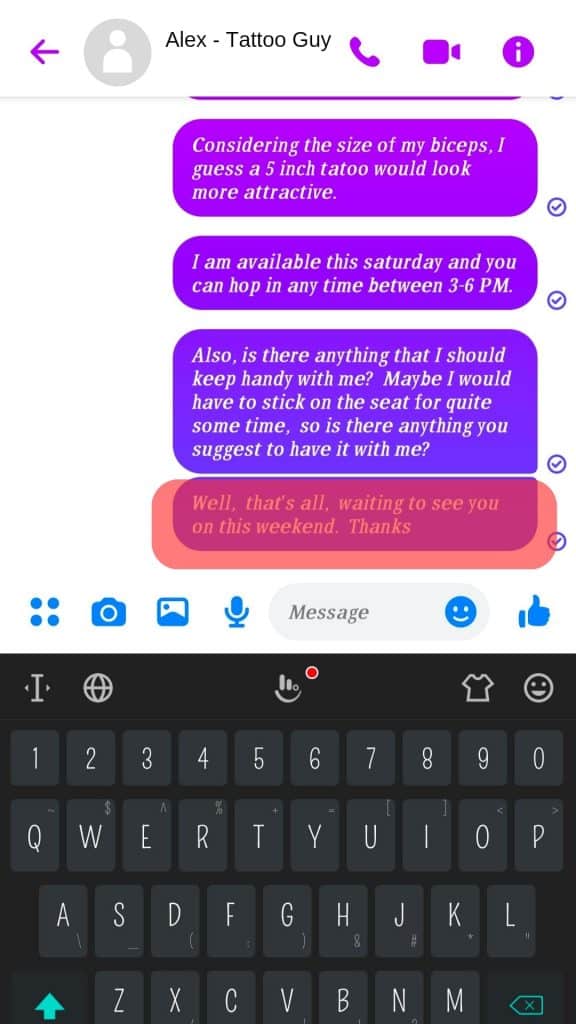 End your message by offering your contact details and your full name. Also, thank the artist for their time and mention that you look forward to their response.
With that, you should now wait for the artist to reply to your message. Avoid double-texting them unless they take a longer time than you anticipated.
Conclusion
Messaging a tattoo artist on Instagram is not tough if you know how to go about it.
Thankfully, this guide has simplified the process and offers tips to follow when messaging a tattoo artist.