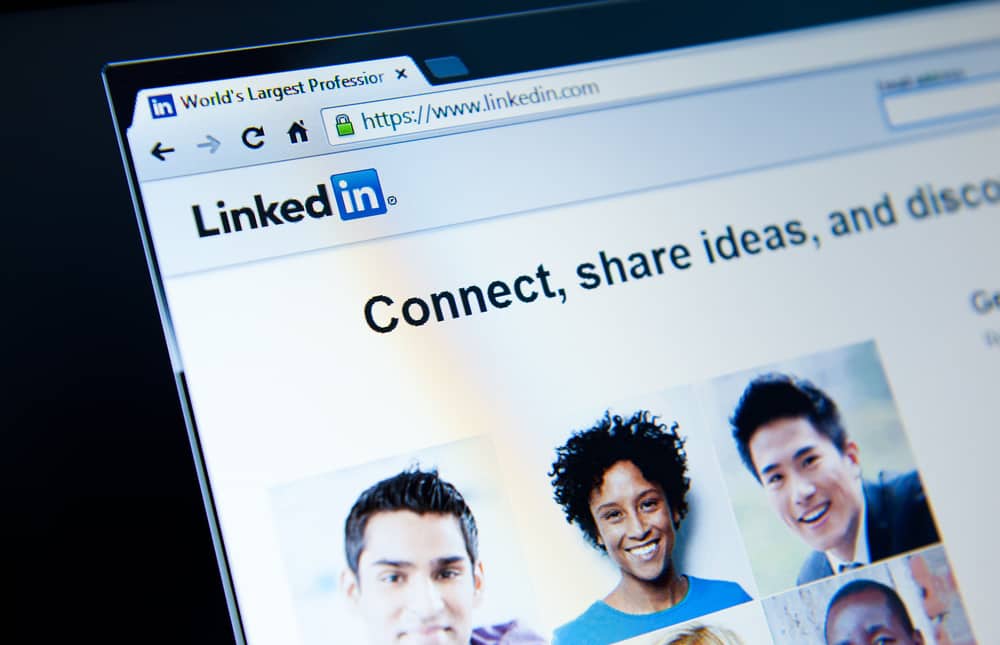 Your LinkedIn profile deserves the same or better treatment you give your resume.
LinkedIn has become a crucial platform that links job seekers with recruiters and how best your profile stands out makes it easier to land a job opportunity.
If you are seeking a job and have a LinkedIn profile, it's time you learned how best to make your profile stand out so that anyone viewing it won't hesitate to contact you.
Various factors make a LinkedIn profile stand out. They include the quality of your profile picture, having a URL, adding your skills and certifications, keeping your profile updated, adding work history, staying active, using catchy headlines, creating connections, requesting recommendations or endorsements, etc.
This guide holds your hand in explaining why ensuring your LinkedIn profile stands out matters and gives you tips to focus on to ensure your LinkedIn profile stands out. By the end of this guide, you will have a catchy LinkedIn Profile. Kindly keep reading the article.
Why Making Your LinkedIn Profile Stand Out Is Beneficial?
Regardless of your skill level or stage of job-seeking, having a LinkedIn profile that stands out works to your advantage.
LinkedIn is the largest network of professionals, and job seekers are ever on the search for professionals matching their desired skills.
Besides, companies on LinkedIn keep posting job opportunities, and when applying for such opportunities, you are more likely to be lucky when you know you have a killer LinkedIn profile. Besides, it gives you more confidence to take the shot and try your luck.
With that in mind, let's see what it takes to make your LinkedIn stand out.
Tips for Making Your LinkedIn Stand Out
Tip #1: Add a Quality Headshot
When someone interacts with your LinkedIn profile, your first impression is the profile picture.
When viewing many profiles, job seekers easily sideline profiles without a headshot. How do you build trust without using a quality profile picture representing who you are?
You only need to add a clear profile picture with minimal background effects or filters.
That way, someone viewing your profile can get an impression of who you are and feel like they are interacting with you face-to-face.
Tip #2: Use a Catchy Headline
Your headline is something that anyone viewing your LinkedIn profile will see below your profile picture.
That means that it can easily act as a turn-off if you don't give it your best shot to ensure it's catchy and gives someone a reason to keep scrolling down your profile.
LinkedIn gives you room to add 120 characters for your headline.
Utilize that to highlight what makes your skill or service stand out instead of adding your job titles.
Doing so will make someone curious to know you better and hopefully contact you.
Tip #3: Customize Your LinkedIn URL
The default URL for your LinkedIn profile is long and difficult for someone to find or remember quickly. The trick is to customize the URL and make it more friendly.
For that, use the steps below:
Open your LinkedIn profile.
Click on your profile icon and click the "View profile" button.
Go to the "Edit Public Profile URL" on the top right.
Locate the "Edit custom URL" option on the right.
Click the edit icon.
Enter your desired URL.
Once you have the brief and friendly URL, click the "Save" button to update your URL.
Tip #4: Update Your Profile
Is your LinkedIn profile up to date on your certifications, skills, experience, etc.?
Updating your LinkedIn profile makes it easier for someone to know what you are currently up to.
For instance, if you've gotten a job or taken a new course, it makes sense to add that to your profile.
Tip #5: Add a Unique Summary
LinkedIn has a summary section where you get the chance to let the world know your story regarding your skills and career.
The trick here is to take your time to craft the best descriptive summary.
Focus on key aspects of your career story, what you've learned so far, what motivates you, and why you are best at it.
Remember to optimize your summary by using keywords that align with your skills or the jobs you seek.
Tip #6: Highlight Your Experience
LinkedIn acts as your resume, and adding your experience is part of standing out.
So, refine your profile by adding certifications, skills, experience, work history, and awards you've obtained so far.
Add various sections to bring out your experience in the field and use correct formatting, such as bullet points, to make your profile look more appealing.
Tip #7: Stay Active
As obvious as it sounds, staying active on LinkedIn ensures you stand out.
LinkedIn is a social platform; if you want to get the newest opportunities and respond to notifications, such as messages, you must stay active.
That way, your response rate will be fast, and if an opportunity comes your way, you are sure to grab it.
Moreover, staying active will help you get more connections and interact with more people.
That way, more people are likely to view your profile and hopefully share it with others.
Tip #8: Requesting Recommendations
If you've worked with someone before or a company that is also on LinkedIn, you can request them for recommendations.
When they give you positive recommendations, someone viewing your profile will have more confidence that you can deliver your work based on your recommendations and endorsements.
Tip #9: Create Connections
The more connections you have, the better.
Connections are a sign that you are growing your profile by staying active on LinkedIn and interacting with other LinkedIn users.
Conclusion
Standing out on LinkedIn is a great move for anyone looking for a job.
With the right guide, you can easily stand out on the platform.
Thanks to this guide, you now understand why standing out on LinkedIn is beneficial and have the tips to make you stand out.