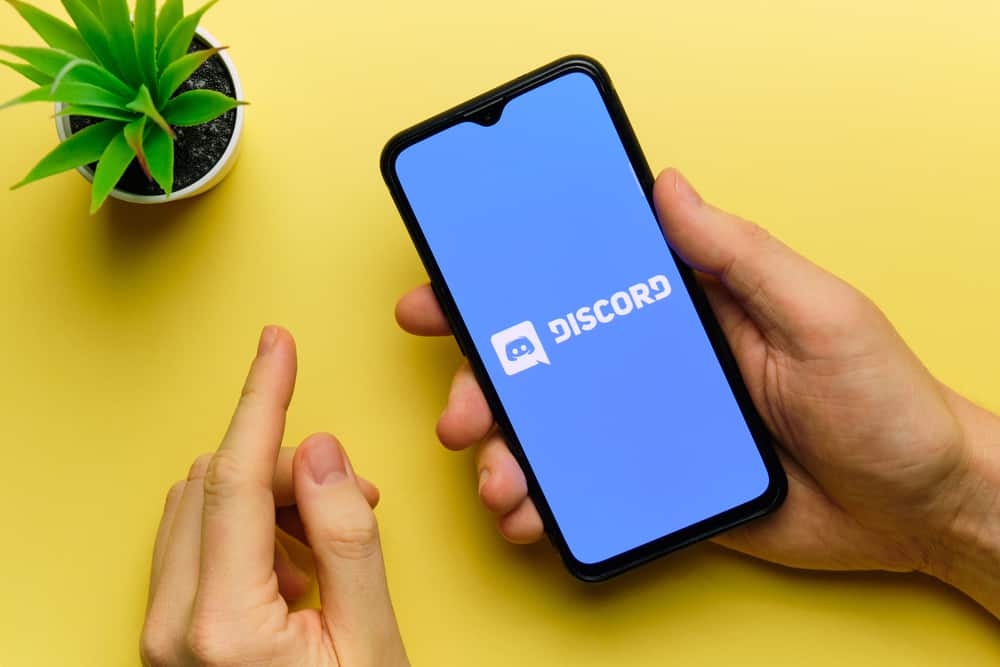 As remote work becomes increasingly popular, there is a growing demand for a site that facilitates communication more inclusively.
That's where Discord comes into play. Popularly used among gamers, the app has become a choice for other users as well. 
The different channels on Discord – text and voice channels allow you to communicate differently. Joining any of them is easy if you have an invite link.
You may also leave any time you want. However, some new and old users might find it challenging to leave the voice channel.
If you wonder how to leave a voice channel on Discord, you are in luck. This guide does a pretty good job of showing you how.
A voice channel has four icons at the bottom of the screen. To leave the voice channel, tap on the red phone icon with a cross. You will hear a notification sound letting you know of leaving.
You may have to follow different processes to leave a Discord voice channel if you use both mobile and desktop versions of Discord. Besides, there is a way to enjoy a voice channel without necessarily leaving it.
Learn about these aspects below as we show you a step-by-step guide to leaving a voice channel on Discord.
What Is Discord?
Discord is an excellent tool for remote communications. Although it's not as popular as social platforms like Instagram, Facebook, and Twitter, the app is a fun site for you to hang out with friends. 
The software used to be a platform for gamers. They use it for streaming or playing multiplayer games. However, it's now widely available for users who wish to spend time together in a closed group. 
Discord allows you to create an invite-only group for your family, friends, co-workers, or community. You can join or create servers for various communities, including a dance class, a game group, or a study group.
In addition, you can create a space to spend time with your friends. These spaces have text and voice channels that let you communicate differently.
What Are Text Channels and Voice Channels on Discord?
Text channels are spaces for talking over text only. They give members enough room to speak and communicate with texts, emojis, images, and videos. Also, you may create an invite-only private thread to discuss different topics.
On the other hand, voice channels allow you to talk over voice recording or video chat. Also, it's a space for sharing your screen and streaming games for other users to watch. Other channels include Stage, Announcement, and NSFW.
Generally, the content you share or receive depends on the channel type. This also determines how you use the app and communicate with other users.
Most channels on Discord are Text channels, but you may also find yourself in voice channels.
Joining any channels on Discord is relatively easy as long as you have the invite. However, you may find yourself in a voice channel you don't like or join a voice channel by mistake.
In that case, leaving is the easiest way out. As a new user, leaving a voice channel might prove difficult. However, we have a solution for how to leave any voice channel on Discord.
How To Leave a Voice Channel on Discord Mobile App?
If you are using Discord on a mobile device, like a smartphone or tablet, you can follow the steps below to exit a voice channel. Here is how:
Open the Discord app on your mobile device.
Open the voice channel you want to leave.
Tap the red phone icon at the bottom.
You will hear a beep sound to notify you that you have left that voice channel.
If you follow the above steps, you will be out of the channel in no time.
How To Leave a Discord Voice Channel on PC?
Exiting a voice channel on the desktop version is slightly different from the mobile version. If you access Discord mostly on your desktop, here is how you can leave a voice channel quickly:
Open Discord on your PC.
Go into the voice channel you want to leave.
Locate the "Voice Connected" function on the bottom left.
Click on the phone with an X icon next to the "Voice Connected" icon.
You should hear an alert notification from your computer indicating that you have exited the voice channel.
Sometimes, you may enjoy a voice channel but want to leave a voice channel because of a particular person or group. In this situation, you don't need to leave the channel. All you need to do is to mute the voice channel user(s).
How To Mute a Voice Channel User?
You can mute any user if you don't want to leave a voice channel. Here is a seamless way to do it:
Open the Discord app.
Navigate to the voice channel.
Search for the user's name on the left where all the members of that channel appear.
Right-click on the name of the user that you want to mute.
When a menu appears on the screen, click on the "Mute" option.
Conclusion
Discord is a platform for gamers and users who want to connect with friends, families, co-workers, or acquaintances.
Each server has text and voice channels. You may create or join any channels that you want.
If you get tired of a voice channel and want to leave, the steps in this guide will make the process effortless for you.
FAQs
What happens to a Discord server I created if I delete my account?
Like any other user, if you delete your discord account, It will appear as a deleted user for the owner. Server members can still chat and send files on it.
Will other Discord members know if I leave a Discord channel?
Yes, Discord notifies others when you leave a Discord channel with a beep sound.
How do you leave a discord voice channel silently?
There is currently no way to leave a channel without other members knowing.