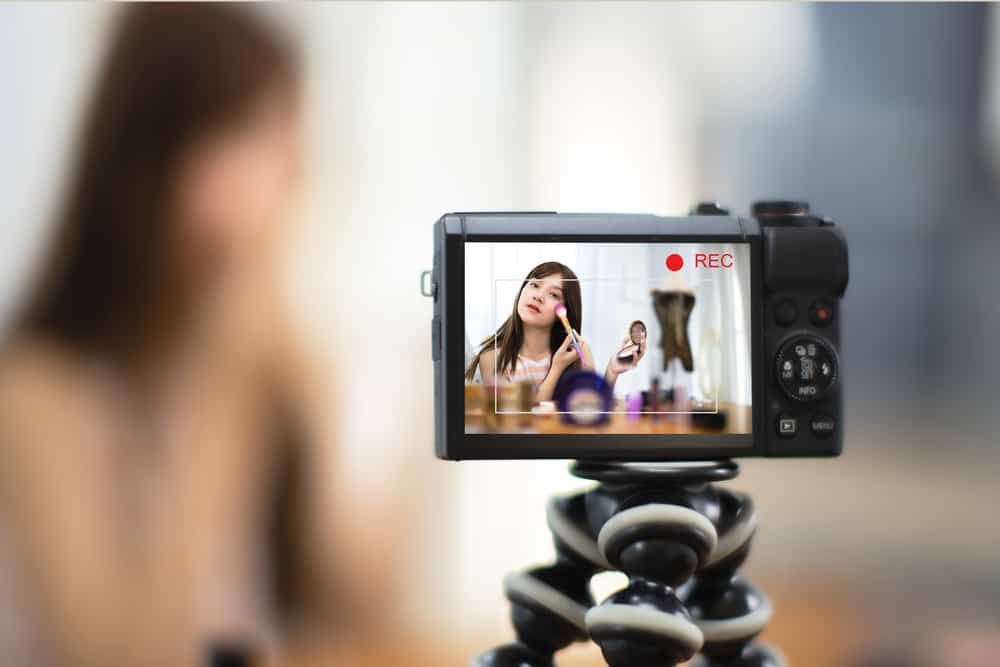 Starting a YouTube channel is easy, but that can't be said about growing it into a reputable brand.
It takes time, effort, and sweat to get noticed, attract traffic, and turn these visitors into subscribers.
So, how do you grow your YouTube channel?
The secrets to growing your YouTube channel include creating quality content, uploading content consistently, and engaging with your audience. Use relevant keywords, create irresistible thumbnails, and write SEO-optimized titles. Once you've optimized your content, create a playlist of your best videos, incorporate CTAs, and cross-promote it on other social media platforms.
Discover the hacks and tricks to grow your YouTube channel in this post.
How To Grow Your YouTube Channel
Starting a YouTube channel is free; anyone can excel on the platform. One of the motivators behind starting a YouTube career is revenue. Yet, only 2.5% of creators have channels with 10,000 to 100,000 subscribers.
So, what sets successful YouTubers apart from the rest? Here are nine proven strategies to grow your YouTube channel.
Create Quality Content
YouTube is clear: the algorithm does not look for viewers for your videos. Instead, it constantly searches for valuable videos for its customers.
If you go to YouTube today, the algorithm will recommend videos that offer value so that you can stay longer on the platform.
Create high-quality and resourceful content to be on the algorithm's radar. Quality content provides value, is shot with superb equipment, and is edited professionally.
Be Consistent
YouTube rewards creators who post consistently by pushing their work to the maximum possible reach. Consistently doesn't necessarily mean often because you need time to create quality content.
However, creating a posting schedule and sticking to it gives your subscribers something to look forward to. Here are ways to be consistent on YouTube.
Make a posting schedule and stick to it.
Consider batch-production.
Pre-plan your video scripts.
Be consistent with your video editing style.
Use Relevant Keywords
One of the surest ways to climb the ranks on YouTube is by choosing a niche and sticking to it. Once you decide on your niche, plan your videos by writing the scripts beforehand.
During the script writing stage, use keyword research tools to identify the keywords that will perform well. Create your content around these relevant keywords.
Your videos will rank on the search engines, giving you more visibility and reach. The more viewers watch your videos, the more the algorithm recommends them to your target audience.
Create Irresistible Thumbnails
The human mind is naturally drawn to images. A visually appealing thumbnail increases your video's click-through rate (CTR). When a viewer searches for content, they will first open the result with the most irresistible thumbnail.
How do you make an irresistible YouTube thumbnail? Here are several tips.
Use a great photo as the background image.
Add special effects like text, emojis, and color combinations.
Use a high-quality thumbnail maker like Canva.
Provide a hint about the video's content.
Make a high-contrast thumbnail design.
Write SEO-Optimized Titles
Your video title tells the algorithm what your content is about. As such, it is a critical ranking and visibility factor. Write an SEO-optimized title tag and include the target keyword.
A good title should be relevant to the video content, within YouTube's title character limit, and ignite the right emotion. At the same time, avoid click-bait titles and misleading information meant to lure the viewer into opening the video.
Engage With Your Audience
Audience engagement is one of the core aspects that influence the YouTube algorithm. If your content gets likes, comments, and shares, it deems it valuable and recommends it to more viewers.
That translates into more traffic and more views. You can make your visitors stay for more by engaging them in the comments, creating a community, and hosting live streams.
Add Your Best Videos to a Playlist
Playlists engage the audience for a longer period compared to single videos. If a visitor finds your video valuable, they want more. How about you help them stay on your channel by adding related videos to a playlist?
For instance, if you create blogging content, add the best-performing videos about creating, growing, and monetizing a blog to a playlist.
Incorporate CTAs Into Your Videos
At the beginning of your YouTube career, it wouldn't hurt to encourage your visitors to subscribe, like, comment on and share your videos. Calls-to-action (CTAs) will go a long way to grow your channel and make it discoverable.
Don't let it sound like you are begging. Instead, say, "If you found this video helpful, consider subscribing to my channel for more similar content." Besides telling your audience to subscribe, add a "Subscribe" button to your end screens.
Promote Content on Other Platforms
Creating content is only the first step. You must promote your videos to the relevant audience to grow your channel. The cheapest way to market your YouTube channel is cross-promotion across other platforms.
Share a subscription link in niche-specific YouTube groups, Subreddits, and Telegram groups. Also, pin your channel URL on your social media bios.
Wrapping Up
Growing a YouTube channel can be challenging, but a few hacks and tricks will simplify the process. Create quality content and optimize it for the search engine. Don't forget to add CTA's in the videos and promote your videos on other platforms.