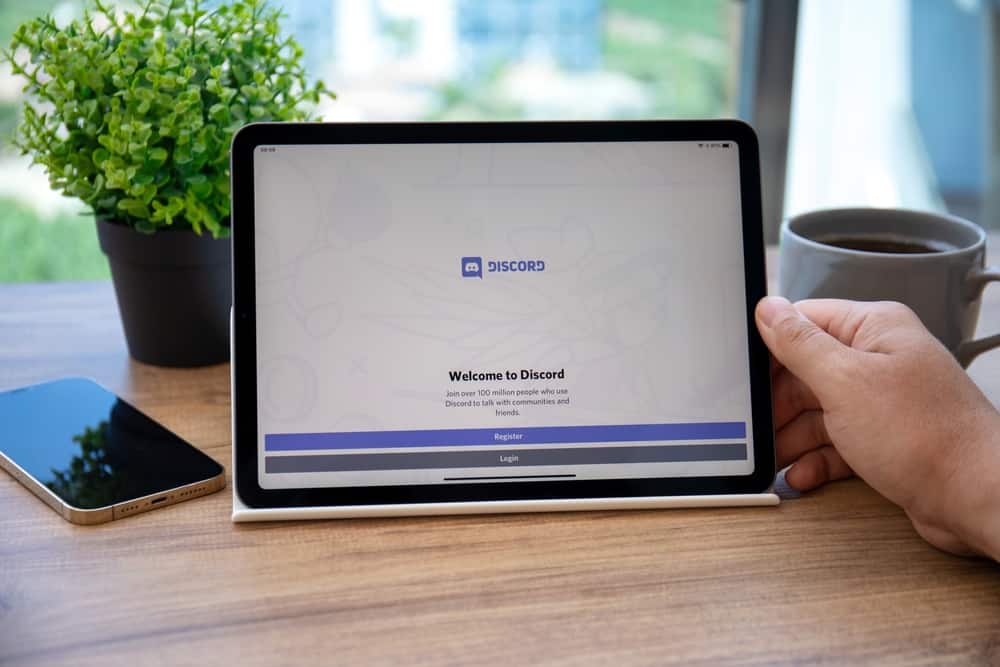 Have you ever tried accessing any game on Discord and received error 404?
Error 404 is a common issue many users have experienced, even when not on Discord.
If you experienced the error and wondered how to make it disappear, you have come to the right place.
Error 404 is a standard error that always appears when the resources you were looking for are not found. When you try to open some game on Discord, which was moved to another location or deleted, you may get error 404, indicating the resources are no longer available at the location.
Many users have been frustrated by Discord error 404, which is why this guide has conducted extensive research. The guide has explained what Discord error 404 is, what triggers it, and how to fix it. If you have been experiencing it and wonder how to fix it, this guide is what you need!
What Is Discord Error 404
Discord error 404 indicates that some resource you were looking for is no longer available.
When you search for a given resource on any server, you will be connected to the resource once it is found. What happens when the resource is not located?
That is where error 404 comes in. Error 404 indicates to the user that the resource they wished to access cannot be found.
Every server behaves in a certain way by default, and when resources cannot be found, the server triggers error 404.
What Causes Discord Error 404?
So what causes the error to be indicated by Discord? When you see an error, the first question that comes to your mind is why the error came up.
There are a few reasons why error 404 may be showing on your Discord screen. Some of those reasons are as follows.
Reason #1: Lack of Accessing Rights
When you don't have access rights to a given resource, you may see error 404.
When people export their resources to given servers, they set who can access the resource. Probably your location is limiting you from accessing the resource, although it is available.
Reason #2: A Resource Was Deleted
Even resources stored on the server can get deleted.
When such happens, you will no longer access the resource because it is unavailable. Therefore, you will be informed the resources are unavailable through the error.
Reason #3: Firewall Restriction
A firewall is an essential security measure installed on the Windows platform.
When a firewall suspects any suspicious activity, it prevents it from proceeding. Therefore if Discord tries to export the game information from a server, the Firewall may prevent you from achieving that.
Reason #4: Enabling Proxy Settings
If you have some proxy settings in your network, they may prevent Discord from bypassing the settings when accessing a Discord server.
Moreover, it is essential to know that Discord does not work on proxy addresses.
Reason #5: Internet Issues
Sometimes, a weak internet connection may disrupt your connection to a given Discord server.
How To Fix Discord Error 404
Now that you understand why you are getting the Discord error 404, your next aim may be to deal away with it. Because you know the potential reasons why Discord error 404 is showing, you can fix the error by solving the causes.
Avoid Proxy Addresses When Accessing Discord
As highlighted earlier, proxy addresses prevent Discord resources from being accessed. If you have enabled Proxy on your computer, you must disable them because Discord is a VoIP app and cannot work on proxy addresses.
You can disable the proxy setting by using the steps below:
Press the shortcut key "Win+R" to open the Run window.
Enter "inetcpl.cpl" in the given field box, and click "OK" to search.
Once a window opens up, navigate to the "Connections" tab.
Click the "LAN settings" button at the bottom.
Check the "Automatically detect settings" box.
Uncheck the "Use a proxy server for your LAN (These settings will not apply to dial-up or VPN connections)." box.
Click "OK" and then "OK" again to apply the changes.
Ensure Your Internet Connection Is Stable
If you realize Discord is showing the error because of your weak internet connection, you can try restarting your router to ensure the network is stable. Also, you may enquire from your ISP why your network is slow.
Restart Discord
Sometimes Discord may misbehave for minor issues that can be solved when you restart the app. Restarting an application is a quick fix that has enabled many people to deal with misbehaving applications, and it may be the only thing you need to access that game in Discord.
If you are accessing Discord through Windows, you can restart the app as indicated here:
Press the "CTRL+ALT+DELETE" shortcut and choose "Task Manager."
Locate Discord under the "Processes" tab and select/click on it.
Click the "End task" button at the bottom.
Change Firewall Settings
If you have your Firewall enabled, ensure Discord is allowed so the firewalls cannot restrict it.
You can ensure Discord is allowed by Firewalls to access the internet using the steps below:
Click on the Start icon to launch the Windows search.
Type "Control Panel" in the given box and click on it.
Select "System and Security."
Click on "Windows Defender Firewall."
Select the "Allow an app or feature through Windows Defender Firewall" on the left.
Click on "Change settings."
Search for Discord in the apps list and check the boxes for "Public" and "Private."
If you cannot find Discord in the apps, click the "Allow another app…" button.
Now click on "Browse."
Locate and select Discord on your PC and click "Open."
Now click "Add."
Discord will be added to the list as "Update."
Now, check the boxes for "Public" and "Private."
Click "OK" to save changes.
Conclusion
Discord error 404 has given many users a headache, but you don't have to continue with the headache when you can solve it.
This guide has explained various fixes and steps to fix the error.
If you have the error, stop wasting time and read tested fixes on this post!