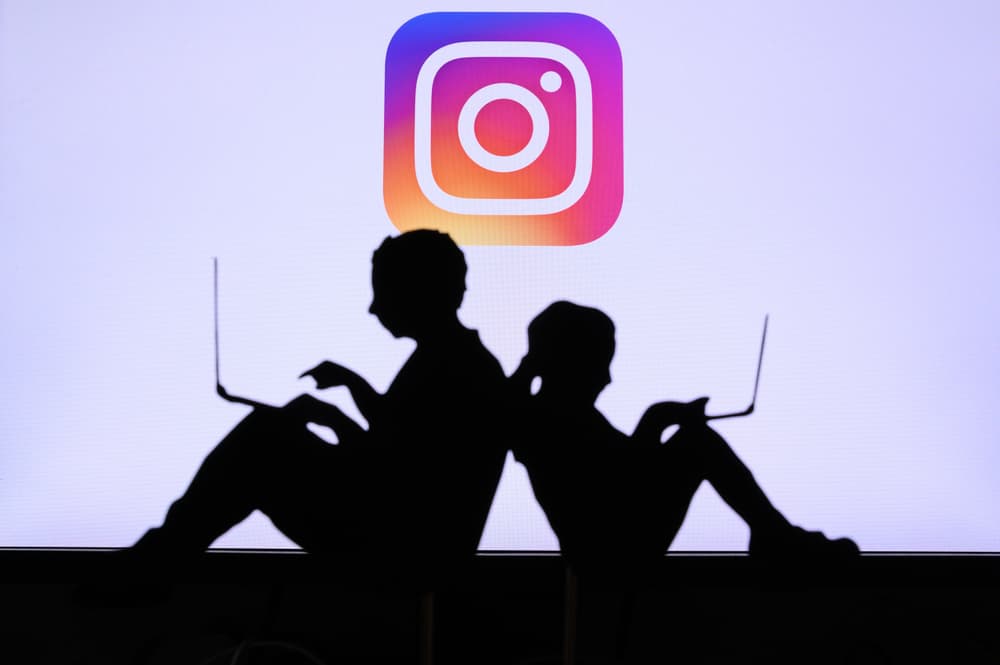 Nothing is more satisfying than seeing your Followers on Instagram higher than everyone. In a world where people compete with each other on everything, having more followers on Instagram is considered a virtue (a matter of pride).
If you want to earn via Instagram and think that having more followers is the solution, then you cannot be more wrong. Your prospects of better brand deals are higher if you have a higher engagement rate and a lower number of inactive followers.
Having more followers but a low engagement rate indicates that you have more inactive or ghost followers.
There are many ways you can find inactive followers. One way is manually check for each follower engagement (like, share or comment) on your last 60 posts. The second is to look for the spam (bot followers), followers who have followed many people and have no display pictures, posts, or followers. You can also use third-party software to find inactive Instagram followers (which is risky).
So, in this article, I will be telling everything there is to know about inactive or ghost followers and how they can potentially hurt your brand. Also, how to find them.
Inactive or Ghost Followers on Instagram
Ghost followers are those followers who do not interact with you on your content. They do not like, comment, share, participate in your story, or dm you on Instagram (for at least a month).
Inactive followers also fall in the category of ghost followers. These include those followers who have stopped being active on Instagram and thus do not engage in your content. Similarly, ghost followers are active followers but do not interact with your content. So, people use terms interchangeably.
Now, these inactive or ghost followers can hurt your brand exponentially.
If you have 10,000 followers on Instagram and you get only 100 likes, 10 comments, and 2 shares on your post, then your engagement rate is:
ENGAGEMENT RATE = Total Engagement / Total Followers x 100% = (112 / 10,000) X 100 = 1.12%
It is a low engagement rate considering your followers. If your competitors have a higher engagement rate than yours, it indicates the presence of ghost/inactive followers in your profile.
If you have a low engagement rate, it can affect your dream of making money on Instagram. It can tarnish your reputation. The brands seeking to do business will resort to your competitors to give them your business (shattering your dream of becoming an influencer).
Besides, having low engagement on your Instagram account will also influence your reach (visibility). That's how Instagram Algorithm works.
In the end, it's all about quality over quantity. So it is better to have a few people but good people around you in life than more useless people. The same goes for Instagram.
Why Do You Have Ghost/Inactive Followers?
There are many reasons you may have inactive followers; some common ones are listed below:
You have bought fake followers.
You have bots followers who followed you to get a follow back.
Spam accounts follow you.
Some of your followers do not get your content on their feed (due to Instagram Algorithm).:Your audience might have lost interest in your content;

You have changed niches (previously, you posted travel content, and after having a baby, your content is more about kids).
Your content is no longer intriguing.

People followed you only to take part in your giveaways.  
How To Find And Get Rid of Inactive or Ghost Followers On Instagram
There are many ways at your disposal to find inactive followers. You can manually find your inactive followers and get rid of them or use third-party software.
Please note that if you use a third-party app, then exercise caution.
Instagram does not approve such services, so you can find yourself in hot waters if caught by Instagram. There are horror stories of people losing their Instagram accounts only because they used these services without being mindful.
Manually Finding Inactive or Ghost Followers
This one will take time (you can hire someone to do it for you), but trust me, it is the most organic and safest way. You can sit back and look for the interaction of every follower on each post.
Those followers who neither commented nor liked your last 60 pictures, shared, or participated in your stories are most likely ghost/inactive followers.
These followers are likely to be inactive/ ghost accounts in your follower's list:
One with no display pictures.
Zero followers.
Follow many accounts.
Spam bots.
Last posted years ago.
Once after this immense exercise (worth it), you have identified inactive followers—it is time to remove them from your Instagram. With all the strength you can muster, delete them who are not adding any value (they are just numbers) to your Instagram game.
Do not get overwhelmed and remove all your sketchy Instagram followers in a day. It may trigger the sensitive algorithm of Instagram.
 Accounts You Have Least Interacted With
This newly launched (in 2020) feature of Instagram is helpful. Instagram shows you the accounts you have least interacted with in the past 90 days. It includes all those accounts you have not liked, commented on, shared, or messaged. Besides, you also are shown the list of all the people that have appeared most on your feed.
The feature also lets you know your least interacted followers that you follow back. The ones you least engage with are sure to engage less with your content. You can also check them out and their engagement on your posts and remove them.
You can find accounts least interacted with under your followers and following list.
Using Third-Party Apps To Find And Remove Inactive/Ghost Followers
Let me give a disclaimer again, Instagram does not approve of any third-party app or software. You may find abundant ghost followers apps on the Apple store and Google Play Store. You may face serious repercussions if Instagram finds you involved in bot activities.
But, if you still persist, then let me give you the names of a few apps/software. These will surely save your time by finding ghost followers for you.
You can use Spamguard and Growthoid to find ghost followers for you.
When you use any software to get the list of ghost/inactive followers in these apps, try to remove these people manually on Instagram. If you do mass unfollow via these apps, Instagram may get suspicious.
Try To Gain Your Audience Interest Back
If you think your content has lost its charm with your audience, improve it instead of deleting your followers. Try to work out what works for your viewers.
Learn what's going on in the market and work to improve your relationship with your audience. Make sure to be consistent and creative with your work.
Conclusion
Inactive/Ghost followers can tarnish your engagement rate and affect your growth prospects on Instagram. If a follower does not like, comment, or share your post on Instagram, then they are ghost followers.
Remove ghost followers to improve your engagement and also visibility.
You can find all those inactive or ghost followers by auditing your last 60 posts. Check the engagement of each follower on these posts.
Similarly, your inactive or ghost followers can be the ones with no profile pictures, posts, excessive following, or it's been years since they posted anything.