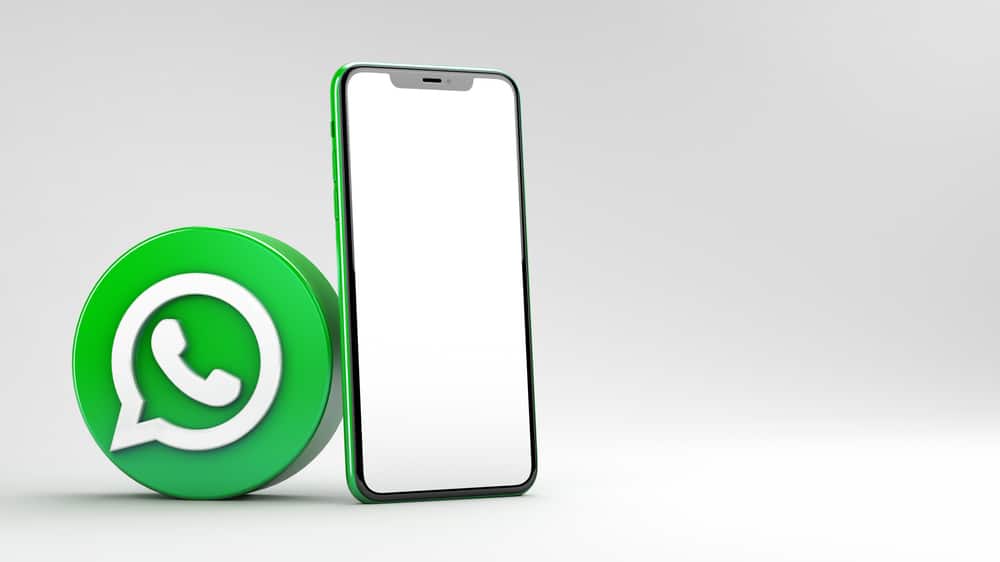 WhatsApp is an excellent messaging platform. You can use it to communicate with friends and enjoy the fun of viewing people's status updates.
However, you may no longer want to use WhatsApp on your iPhone for various reasons. It could be you wish to disable it on your kid's iPhone or don't want the temptation of staying glued on WhatsApp.
Whatever the case, it's possible to disable WhatsApp on iPhone.
There are various options for disabling WhatsApp on iPhone. First, you can open WhatsApp, access its settings, and then turn off all notifications. Next, you can open settings on your iPhone and disable all notifications for your iPhone. Still, you can "force stop" WhatsApp on your iPhone from settings. Moreover, you can completely uninstall WhatsApp from your phone to permanently disable WhatsApp on your iPhone.
We will cover why you want to disable WhatsApp on your iPhone. Further, we will discuss various ways of disabling WhatsApp on iPhone, including the steps to follow for each option. Moreover, we will discuss common questions users ask regarding disabling their WhatsApp. Read on!
Why Disable WhatsApp on iPhone?
WhatsApp is a messaging platform that allows messaging anyone, provided you have their phone number associated with their WhatsApp account.
When someone adds you to their contact list, and you, too, add them to your contact book, you can see their WhatsApp status updates.
WhatsApp supports real-time communication, and you can also call someone if they are online and communicate with them.
Despite all the fun that comes with using WhatsApp, there are times when disabling WhatsApp is the best thing.
Common reasons for this include the following:
You are a parent who has noticed your kid is addicted to using WhatsApp every time on their iPhone.
You no longer have an interest in using WhatsApp.
You want to take a break from social media, including WhatsApp.
You want to minimize distractions that come with having WhatsApp on your iPhone.
Whatever the reason for disabling your WhatsApp account, there are various options you can use depending on what you want to achieve.
How To Disable WhatsApp on iPhone
You can choose to disable WhatsApp permanently or temporarily. Try each of the methods below and stick with the one that works best for your case.
Method #1: Disabling WhatsApp Notifications
It's possible to keep off WhatsApp. But whenever you get a new notification about a new message, most people open WhatsApp to reply to the message.
If you want to disable WhatsApp temporarily, you can turn off notifications on the WhatsApp app using the steps below.
Open WhatsApp on your iPhone.
Click the "Settings" option.
Click on "Notifications".
Turn off all the notifications options.
With that, you won't receive WhatsApp notifications. If you disable WhatsApp to increase your focus, the above steps will help you.
Method #2: Disabling Notifications via Settings
Disabling WhatsApp notifications can also be done from your iPhone's settings. Follow the steps below.
Open settings on your iPhone.
Locate WhatsApp from the listed apps and click on it.
Click on "Notifications".
Disable all the options by toggling off all the options, especially the "Allow Notifications" option.
With notifications disabled, your WhatsApp is disabled, and you won't notice any new messages unless you open WhatsApp to access the messages. This method is a temporary way of disabling WhatsApp on iPhones.
Method #3: "Force Stop" WhatsApp
A good way of rendering your WhatsApp inactive is by force-stopping it. The only drawback with this method is that you again make it active if you open your WhatsApp after force topping it.
Therefore, to force stop WhatsApp will only work if you don't plan to open WhatsApp again. That way, this method of disabling WhatsApp will work.
Open settings on iPhone.
Find WhatsApp and click on it.
Locate the "Force Stop" option and click on it.
Once you force-stop WhatsApp, ensure you don't open the application to avoid enabling it again.
Method #4: Uninstall WhatsApp
Consider uninstalling it as the last option and the convenient way of permanently disabling WhatsApp.
So, go ahead and uninstall WhatsApp from your iPhone.
Note that uninstalling WhatsApp will delete your data unless you've created a backup. However, that is a permanent way to disable WhatsApp.
Conclusion
There are various ways of disabling WhatsApp, depending on whether you want to disable it temporarily or permanently.
We've seen four options that you can use.
Try them out and use the one that suits your case.
Frequently Asked Questions
Can I permanently disable WhatsApp on my iPhone?
Yes, you can. To disable WhatsApp permanently, consider uninstalling WhatsApp from your phone. Doing so will disable WhatsApp permanently.
How do I disable WhatsApp on my iPhone?
To disable WhatsApp, turn off its notifications from the app and settings, force stop WhatsApp, or uninstall it from your iPhone.