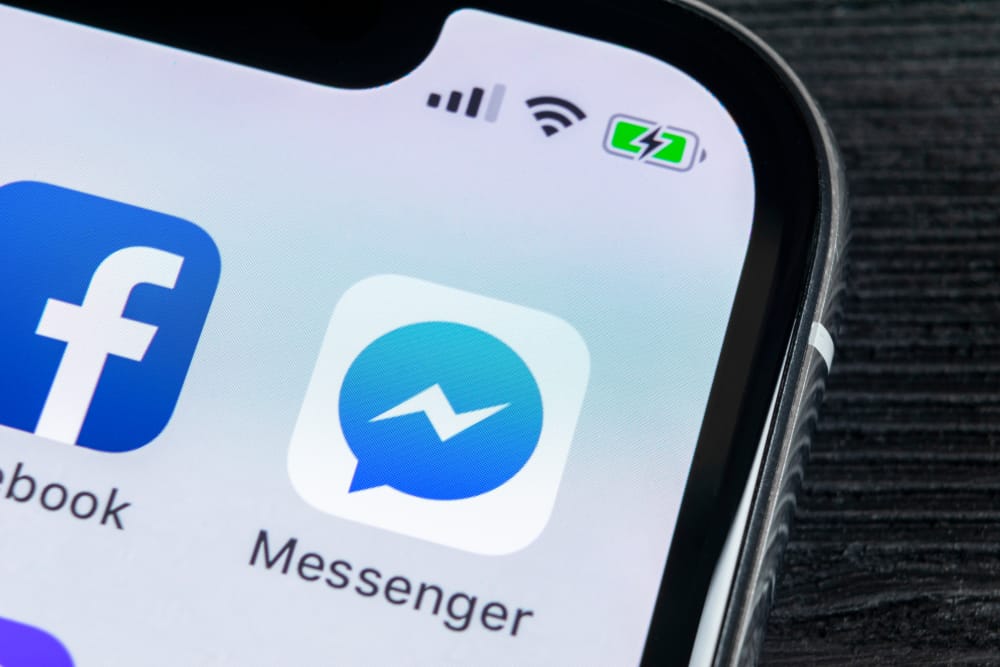 Facebook Messenger is a great way to stay connected with friends and family.
The app lets you send and receive texts, media, and videos.
If you're looking to copy and paste messages from Facebook Messenger on your iPhone, there are a few different ways to go about it.
You may not always be able to touch, hold, and copy the messages from your Facebook messenger on iOS. This may happen due to some iPhone versions' high-security features or app glitches. However, in an updated app, you'll be able to copy the message by long-pressing it and selecting the "Copy" option. Some ways to copy messages are logging in using a desktop or taking screenshots and copying text.
In this article, we'll show you the easiest way to do it – using the copy-and-paste feature in the messenger app!
Why May You Need To Copy Messages From Facebook Messenger?
You may need to copy messages from the Facebook messenger app for various reasons.
Perhaps you want to save a conversation for reference, or you want to save a message that you think is important.
Someone may have given you an important fact or detail that you may need to make a note of. Copying and pasting the message will come in handy at this moment.
Besides, the sender may have said something adorable or written something nice you wish to save on your phone.
Another possible reason is that you wish to forward the same message to someone on another app. In this situation, you can copy the message and send it to the person via a different app.
If you wish to share the same long message with more than one person, copying the message will make it easier. 
Furthermore, it can be a great way to back up your messages in case you need them later. It can be helpful if you need to share a message with someone who doesn't have Facebook Messenger.
Finally, it can be a way to keep track of your conversations if you need to refer back to them later.
Someone may not remember what they sent in a message; you may copy and paste the message to show them.
You may pin conversations on your messenger app for easy access. Long touch and hold a conversation, and select the Pin option. This way, you can quickly see the messages to copy.
How To Copy Messages From Facebook Messenger on Your iPhone?
If you're looking to copy messages from Facebook Messenger on your iPhone, there are a few steps you'll need to take:
Open Facebook Messenger and tap on the conversation containing the messages you want to copy.
Next, find the messages you'd like to copy.
Long-hold the message, tap the "Copy" button, and the messages will be copied to your clipboard.
Copying Messages on a Desktop
Here's a way to copy messages using a desktop:
Go to the Messenger website on your desktop and log in.
Click on a friend's conversation you wish to copy the messages from.
Select/highlight the particular message to copy.
Right-click on the message. You'll see a menu with an option to copy the message.
Click "Copy" from the menu and paste the message where you need to.
Possible Risks of Copying Messages From Facebook Messenger on iPhone
Several potential risks are associated with copying messages from Facebook Messenger on an iPhone.
For one, the messages may not be copied accurately, which could lead to inaccurate information being shared.
You may accidentally copy one-half of the message and leave the rest, creating an entirely different meaning.
There's also a privacy risk when you copy others' text messages. Someone may not have intended the messages to be copied and forwarded.
Copying and pasting messages should be safe as long as you respect everyone's privacy and only use this feature to save important information.
Conclusion
Now you know how to copy messages from Facebook Messenger on your iPhone.
If you're looking for a way to quickly copy messages from your Facebook messenger account on your iPhone, you may use the app on your phone or laptop.
Remember to paste the copied messages quickly, as you may lose them from the clipboard if you copy something else by mistake.