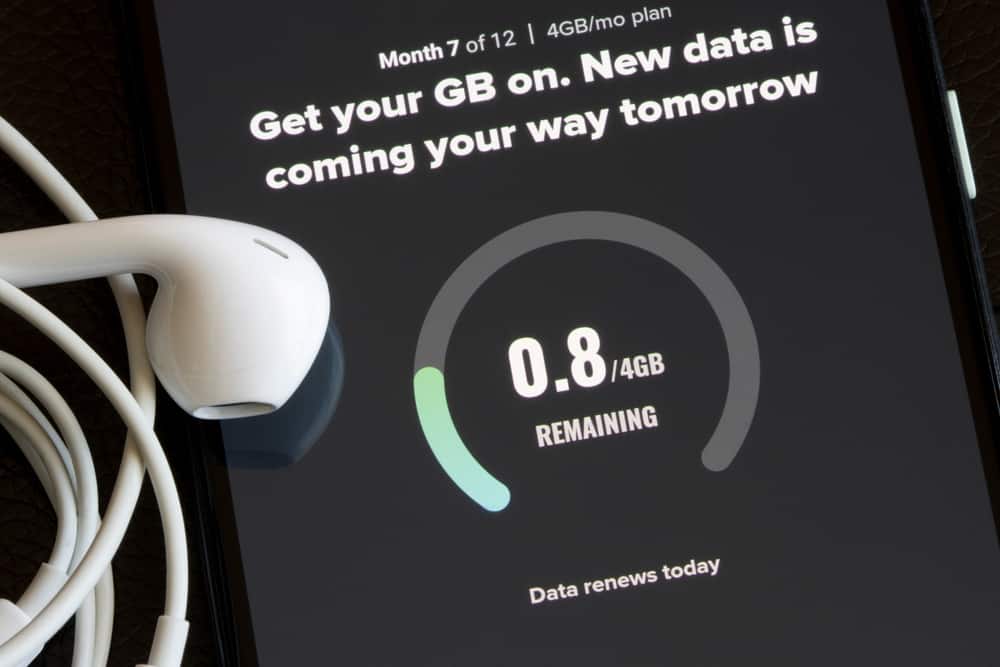 You can communicate with your friends and co-workers like never before with Discord, which is a free app for iPhone and Android.
Discord uses the internet to route your voice chat data and text messages through its servers, so it doesn't matter where you are on the globe; you can always stay connected to your Discord friends.
One of the most notable things about Discord is that it's free to use, and there are no limits on how much data you can use. However, if you're on a mobile data plan, you might wonder how much data Discord uses.
In light of its top-notch services, it is no surprise that Discord uses more data than ordinary messenger apps. Its chat conversations take up to 4MB per hour or 1KB per message. However, the voice and video chat services take up to 28 MB and 270 MB per hour, respectively. Its data usage varies from connection to connection. 
In this article, we're going to look at how much data Discord uses and give you some tips on reducing your data usage.
Discord's Data Usage
Discord is a cross-platform VoIP and chat application for gamers that allows them to connect with each other for gaming purposes.
The app has been designed to use very little data, but the amount of data that Discord uses can vary depending on the user's activity and the connection's quality.
Another factor that the use of data by Discord depends on is what's going on in the background.
On average, Discord users can expect to use around 3-4 MB of data per hour if they're online and inactive.
However, if users are actively chatting and sending media, the data usage can increase to around 30-40 MB per hour. Its video calls can range from 200 to 270 MB per hour.
Slow Connection? Don't Worry!
Discord also compresses data, so users with slower internet connections can still use the app without issue. However, there might be compromised quality of audio or video that you may want to check on, but the purpose is appropriately served, even on slow internet. 
Here's a quick breakdown:
Text chat uses about 1KB per message.
Voice chat uses about 1.2MB per minute.
Overall, Discord is a very efficient app that uses very little data. However, the amount of data that Discord uses can vary depending on the user's activity.
The Benefits of Using Discord
Discord is a gaming messaging app allowing gamers to chat, share photos and videos, and join channels with friends quickly. It's free and available on both your desktop and phone.
The platform also has a server feature that lets you create and manage your own server, complete with custom channels, voice chats, and more.
Discord is an excellent tool for gamers and non-gamers alike. Whether you want a place to chat with friends or a way to organize your gaming sessions, this platform has you covered.
Discord was mainly aimed at gamers before the Covid-19 crisis began. It quickly spread to other groups when users could no longer interact with their pals.
The app has also seen an increase among Gen Z users. While gamers continue to make up most Discord users, there are others besides them.
It's very efficient to join Discord server groups for writing, coding, music, beauty, fashion, vehicles, and other interests.
This provides a lot of opportunities for businesses, too. They can leverage the platform for systematic and efficient communication, further bolstering the management of their company. 
Moreover, using Discord as part of a marketing tool for communities has the potential to be quite effective. The goal of community marketing is to retain your current clients returning to your establishment.
With Discord, enhanced word-of-mouth advertising from content buyers can be one of community marketing's additional advantages.
It's crucial to provide your consumers with a platform to engage with you and one another as part of a holistic community marketing plan.
To serve that purpose, Discord is a fantastic platform for communication via all types of conversation.
Link Discord With Other Apps
You can link several different software/apps with your Discord. Discord is a fantastic platform if your company uses live streaming as well. You may establish a channel on Discord that streams as soon as you begin broadcasting. This makes it simple and quick to let users know you are live. Slack, Salesforce, Trello, Notion, Google Tasks, Facebook Lead Ads, Instagram, Instagram Business, and more are just a few of the 200+ different apps that Discord may potentially interface with.
How To Reduce the Amount of Data That Discord Uses?
Discord can be fun and handy at the same time. However, one downside of the app is that it can use a lot of data. This can be a problem if you have a data limit on your phone or if you're trying to conserve data.
You can take a few actions to reduce the amount of data Discord uses. First, you can turn off the app's auto-play feature. This will prevent videos from automatically playing when you open a channel. Also, you can turn on the Data Saver Mode to save data consumption by a significant amount.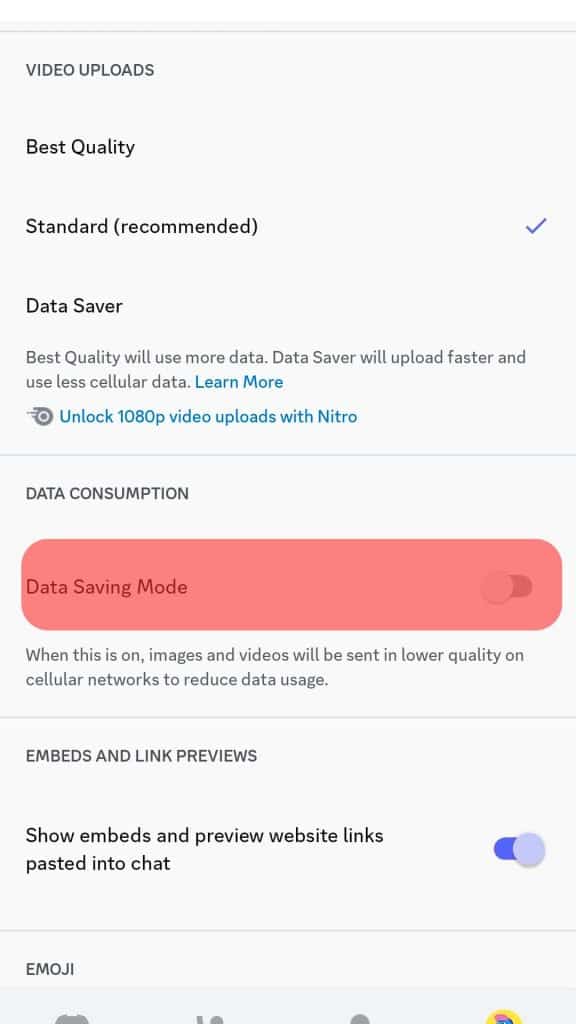 You can also set your app only to show images when you're on a Wi-Fi connection. And finally, you can go into your account settings and disable the option to save new data.
Doing these things can significantly reduce the amount of data that Discord uses.
Conclusion
This article has briefly covered the topic of Discord data usage. It's pretty lucrative to use for business purposes as well as marketing and community management.
Overall, the app is not a very data-intensive program. However, there are tactics that you can leverage to help reduce your data usage.
For example, you can use the data saver mode, which will compress images and videos so that they use less data. You can also use less data-intensive voice codecs, which will help to reduce your data usage.