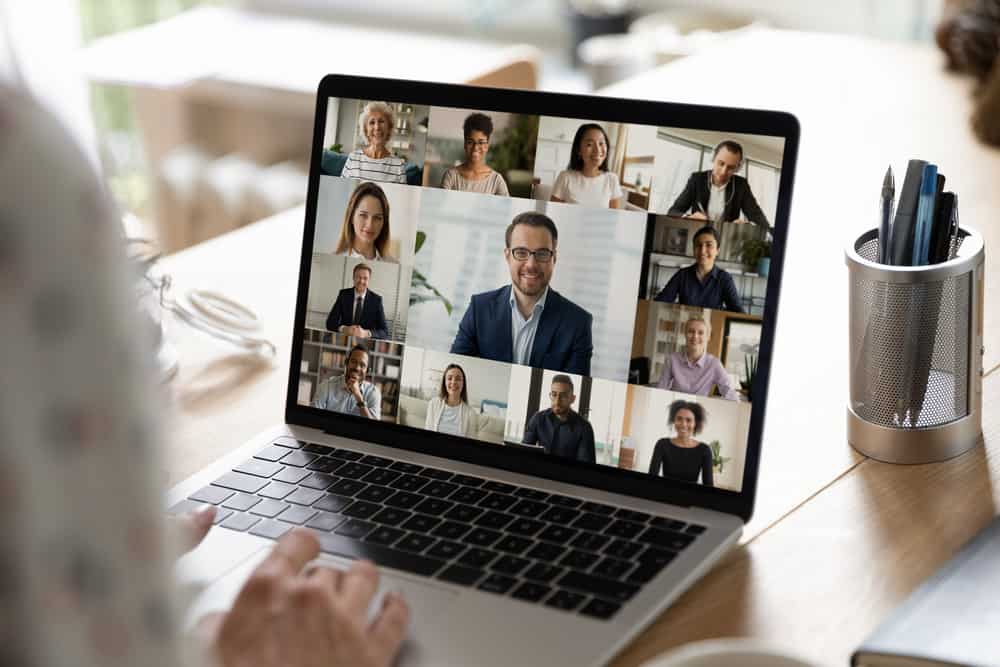 Virtual meetings and conferences have become integral to business and corporate working dynamics, making apps like Zoom essential to our daily work life.
Zoom is especially famous for its built-in collaborative features like recording and screen sharing, high-quality video and audio, flexibility, and ease of use.
A good computer is crucial if you use Zoom regularly for business or work meetings. A good laptop is less likely to shut down or fail when you're in the middle of your meeting.
A good laptop will adhere to specific quality and feature guidelines to match your regular Zoom meeting demands. For example, a good laptop will have good specs, an excellent webcam to ensure Zoom receives high-quality resolution, and an excellent microphone. Hence, you are audible and clear when speaking in meetings.
This post highlights the qualities of a good laptop and what to check when purchasing a laptop for your Zoom meetings.
Overview of Laptops for Zoom Meetings
Virtual meetings have gained popularity, and consequently, apps like Zoom. Whether you use Zoom to attend work meetings or participate in online classes, having a reliable laptop with capable hardware and specs is crucial. Otherwise, you risk missing classes or looking unprofessional when your laptop fails to connect or work in a meeting.
Luckily, plenty of capable and affordable laptops would seamlessly facilitate your Zoom meetings and serve you for several years without needing replacement.
In the next section, we'll cover features to check when looking for a laptop for your Zoom meetings.
What To Look For in a Zoom Meetings Laptop?
As noted earlier, there isn't a specific laptop that is ideal for Zoom meetings. However, some features and qualities make a laptop suitable for Zoom meetings. Here are examples of these features:
RAM
Random Access Memory (RAM) is the laptop's short-term memory. It is your laptop's super fast storage to store data and run applications temporarily. RAM is essential to performing daily tasks with your laptop, including Zoom.
This means a good laptop should have enough RAM to allow the Zoom app to launch and run seamlessly without any lagging.
A laptop with enough RAM can also use Zoom when other apps run in the background without overheating or shutting down randomly. Typically, a laptop with 8GB RAM or higher will be sufficient for Zoom meetings and other demanding apps.
If you're looking for a laptop to handle all-day Zoom meetings without strain or failing, ensure it has 8GB RAM or higher.
Battery Life
A good battery is another crucial feature of a good laptop for Zoom meetings. Remember, you may have Zoom meetings running the whole day.
Battery life is variable and depends on several factors, including screen brightness, the number of apps running in the background, and battery capacity. If you use Zoom for work and typically have meetings all day, you must consider a laptop with a battery life of 5-8 hours.
A laptop with good battery life will facilitate an entire day of Zoom meetings even when your power connection is interrupted for hours. A laptop with good battery life also enables you to travel for work or work remotely without carrying a charger or worrying about your power connection.
Portability
A sleek, slim, and lightweight laptop works well for people who hold Zoom meetings regularly because it is easy to carry and travel with.
Additionally, it doesn't limit your workspace and is easy to move around with in case you need to switch venues and still have your Zoom meetings in time.
Good Camera Quality
Excellent camera quality is a relatively obvious quality of a laptop for Zoom meetings as it determines the video resolution. When the laptop camera is low quality, your Zoom videos appear blurry and scratchy.
Even though camera quality doesn't affect your Zoom etiquette directly, having a good-quality camera will enhance your videos and improve your confidence and reception during Zoom meetings.
A good Zoom meetings laptop should have a 720p to 1080p webcam. This resolution range ensures your Zoom videos are high-quality, crisp, and clear.
High-Quality Audio
Audio quality in a laptop can make or break your Zoom meeting experience. This is why verifying that a laptop has excellent audio quality is crucial.
Because audio quality isn't always mentioned in the laptop's specifications, try researching the laptop's make and model before purchasing. Also, check the review of the laptop and verify that there are no complaints about the audio quality.
If you want to improve the audio quality of your Zoom meetings, try updating the sound drivers, enabling sound enhancements, or using a headset.
Image Quality
Image quality is another vital consideration when looking for a Zoom meeting laptop. Even though a high-resolution camera is significant to image quality, it's not the only determinant.
Other factors affecting a laptop's image quality include the system display model, display drivers, and the graphic card's specs.
When buying a laptop for Zoom meetings, ensure it has a high-spec processor and graphics card. Additionally, verify the image qualities to determine if your Zoom videos will have the best quality possible.
Summary
There isn't a specific laptop that's good for Zoom meetings. However, a good Zoom meetings laptop should meet particular standards, including 8GB RAM or higher, 1080p webcam resolution, and high-quality audio. It should also have a 5-8 hour battery life to serve you even when you don't have a power connection for hours.