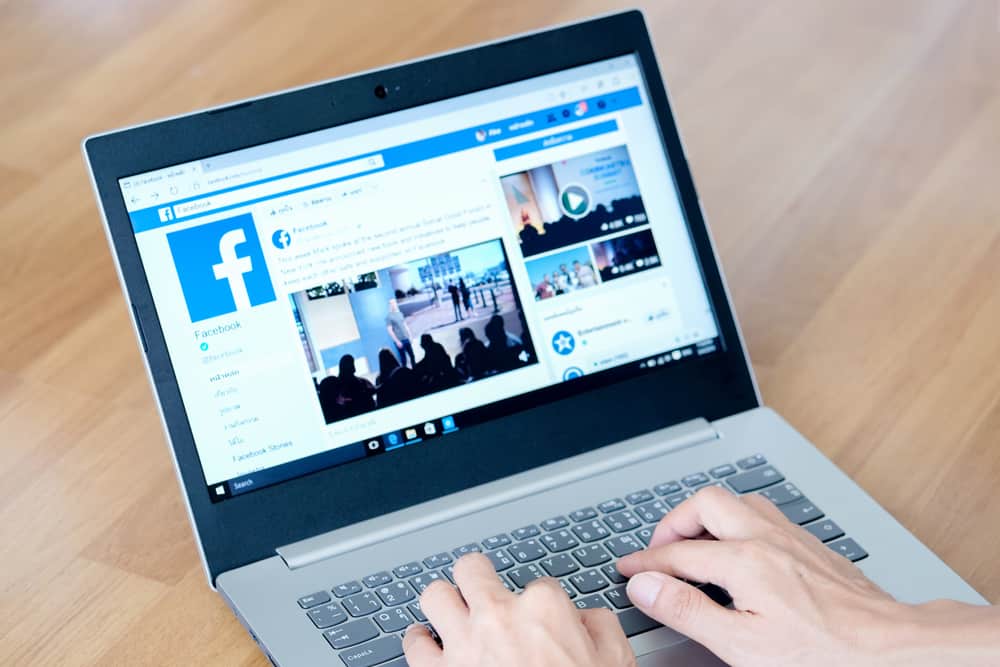 In September 2019, Facebook synced the dating feature to their app, intending to change online dating forever. Facebook kept the interface simple and easy to use for everybody. But some terms lead to confusion. One of them was "Recently used dating".
When you see a dating profile with recently used writing on it, it means the person has accessed Facebook dating in the past few days. The exact time frame is unclear, but most users agree with the 72 hours limit to have the "recently used" badge.
This feature aims to help you filter out inactive profiles and match with people serious about dating.
Along with the recently used dating meaning, there are other worthy of explaining things about Facebook. This article will cover all these things.
What's Different About Facebook Dating?
Facebook is one of the biggest social media apps, with over 2.5 billion worldwide users. Even if 3% of Facebook users start using the dating feature, it has more users than any dating app.
Along with a massive user count, Facebook is known to everyone. It understands user behavior, interest, and likes better than any other App. All this means more dating opportunities and better matches.
Plus, Facebook will keep a check on your privacy, and you can easily access it via your Facebook app.
Lastly, with features like a secret crush, second look, and direct messaging, Facebook dating is a truly unique experience.
How To Get Started With Facebook Dating?
You don't need any separate app to use Facebook dating. Instead, it's a feature you can access from the menu and will show in the top bar along with notifications and friend requests.
Before getting started on Facebook, make sure to fall on the eligible countries list. U.S.A, Canada, Brazil, Australia, and most European Facebook users can use Facebook dating.
Step #1: You'll Need a Facebook Account
To use Facebook dating, you must have a Facebook account. Although you'll have to make a separate dating profile for Facebook, still having a Facebook account is a prerequisite.
Step #2: Sign Up for Facebook Dating
You can't access Facebook dating from a computer or browser, so make sure to have a Facebook app.
Open a Facebook account, go to your "Account", then "Dating", and click on "Get started". Press "confirm" after putting your credentials, answering the questions, and reviewing the profile details. This will get you started on Facebook dating.
Step #3: Finding People on Facebook Dating
Like any other dating app, Facebook will show people based on your interest, likes, and nearby location.
However, contrary to other apps, Facebook dating allows sending messages directly. Although this increases the risk of spam, people can still ignore the message.
In addition, if you care about privacy, you can hide using Facebook dating from your friends. You can, however, select the "Friends of Friends" option in the privacy setting.
Different Terms on Facebook Dating
The "Recently Used Dating" showed recent activity on a person's profile. There are certain unique things about Facebook dating.
Secret Crush
Facebook never shows your dating profile to your friends. However, you can add up to nine Facebook friends as a secret crush.
The other person will know someone has a "secret crush" on them but never know your name. If the other person adds your secret crush, you can see each other's profiles.
Second Look
Usually, on dating, if you swipe the person away, you will not be able to see that account again. However, Facebook dating gives you the option of revisiting the passed-on profiles.
Facebook dating is called the "second look" feature. Once you open the "second look" feature, you'll see all the people you've skipped.
However, if someone you skipped doesn't appear in the second look, there is no chance to reach that person. Plus, you can't reset the second look option.
Direct Messaging
Although Facebook dating allows you to send a message, it doesn't mean you're free to spend whatever you want.
Direct messaging means that you can ask the person a question, and they are free to answer. Alternatively, you can comment on their photos in these messages.
When the message gets sent, you can't be able to see the person's profile unless the person replies to you.
In that case, you're free to ask anything you ask.
Events and Groups
You can't admire this feature enough, as it genuinely lets you match people of your interest. This includes going to any events or joining certain groups.
Conclusion
This was a somewhat roundup article covering Facebook dating. However, our primary goal was to answer the "recently used dating" meaning, which is also covered in the article.