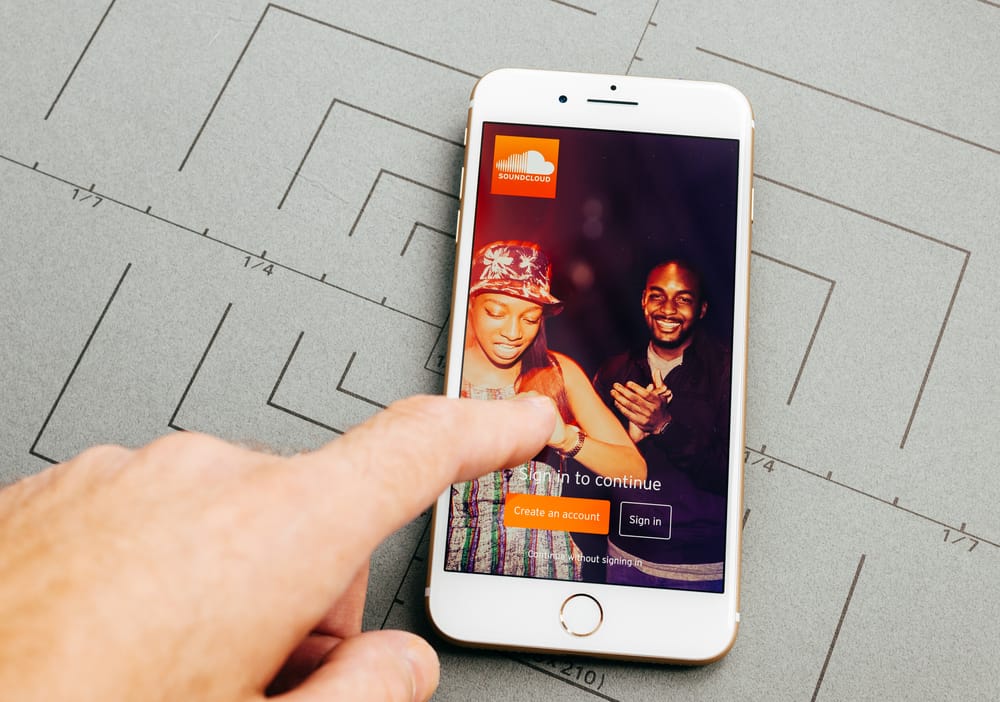 Using Discord for communication is great, and the best part is how it allows you to connect with other platforms. You can easily integrate Discord with different platforms. Such as SoundCloud to enjoy more functionality.
As the leading social sound platform, it makes sense that you want to link SoundCloud with Discord. If that's what you are trying to achieve, we will give you a solution by the end of this post.
Discord currently lacks a SoundCloud connection you can connect to when using the application. However, you can use other platforms, such as Zapier, to connect SoundCloud with Discord and set one of the platforms as a trigger. Once you select the resulting action from the triggers, you can comfortably send triggers from SoundCloud to play sounds on your Discord. The Applets will help you with playing SoundCloud on Discord.
We will discuss what SoundCloud is and whether Discord allows you to connect to SoundCloud. Next, we will discuss an alternative solution you can use to link your SoundCloud to Discord and achieve your goal. Take a look!
What Is SoundCloud?
SoundCloud is a platform founded in 2007. The platform is powered by the millions of artists and users that rely on it to power the music culture. The goal is to help artists grow their careers by offering them the tools they require to discover themselves more.
SoundCloud is the largest social sound platform, with over 250 million tracks from artists from different locations. As an artist, you can use SoundCloud to upload and share your tracks with your listeners across your social networks.
As a listener, you can use SoundCloud to discover new music and share it with your social networks. With SoundCloud, you can support your favorite artists by commenting, liking, and sharing their tracks or playlists.
How To Play SoundCloud on Discord
The Discord user settings page has a section for connections you can use to integrate Discord with other platforms. When you open the listed applications, SoundCloud is not on the list.
Although you can add SoundCloud as a connection on Discord, different platforms can be used to automate tasks between SoundCloud and Discord.
The idea is to use an automation platform like Zapier that lets you authenticate your SoundCloud and Discord. Once that is done, you define your triggers and the actions that Zapier should take in response to the trigger. Using this option, you can manage to play SoundCloud on Discord.
Here's how to use Zapier to trigger playing SoundCloud on Discord.
Visit Zapier and sign up.
Click here to authenticate SoundCloud and Discord.
Select which app to use as your trigger. Set SoundCloud as the trigger.
Set the action to be performed on the other application. Set Discord as the app to receive the action.
Choose the data that Zapier should share between the triggering app and Discord.
You've successfully connected Discord and SoundCloud. Now, you can trigger an event to play sound on SoundCloud, and Zapier will execute the action on your Discord account.
Zapier is not the only automation tool you can use. A quick online search will land you on other automation tools. The concept is the same, and once you have your trigger and action, you will comfortably play SoundCloud on Discord.
Conclusion
When you want to play Soundcloud on Discord, start by signing up with an automation platform. Next, connect the SoundCloud and Discord applications with the automation tool.
Select the app you will use to trigger an event, and the other app will receive the action. Lastly, trigger an event to play SoundCloud, and the action will be executed on Discord.
Frequently Asked Questions
Is there a SoundCloud bot?
SoundCloud announced in 2022 that they would release a Discord bot to simplify accessing and playing SoundCloud on Discord. However, the bot is yet to be launched.
How do you link SoundCloud to Discord?
You use an automation tool such as Zapier that authenticates the two applications and allows you to define your triggers and the events to be executed.