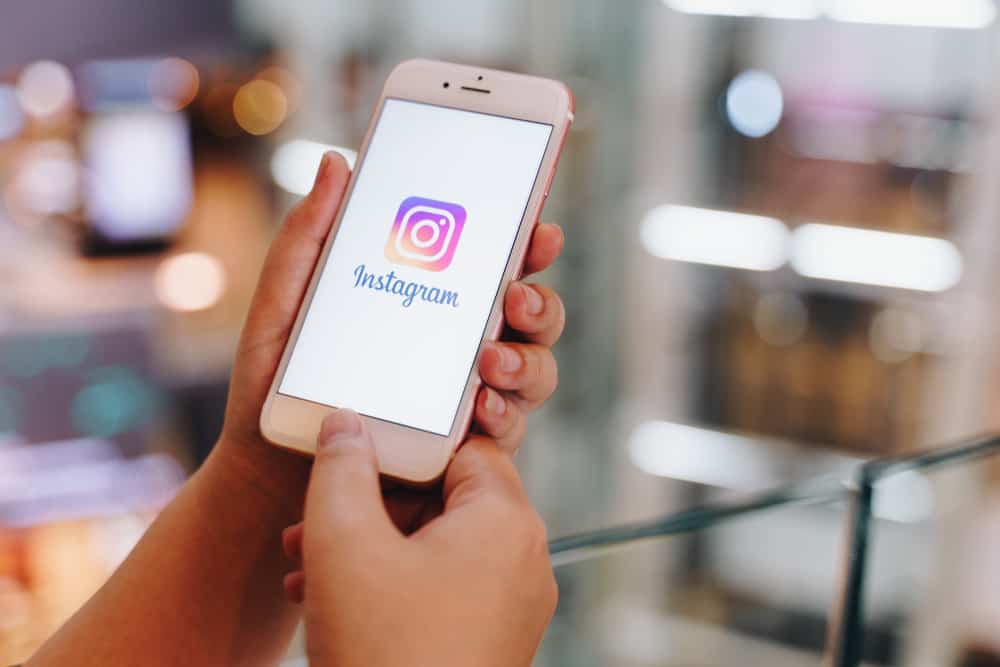 With the growth of social media platforms, it's no surprise that each platform is trying to stay ahead of others by giving you a reason to keep using it.
For instance, Instagram offers the "Suggested for You," and if you are keen to look at the suggestions offered, they are likely your friends or friends of your buddies.
But how does Instagram know this?
Here's the thing; Instagram uses an algorithm to track your footprints on the platform. It tracks your recent activities, your contacts, what your like, what you watch, the friends of your Instagram friends, and your search history.
Once it analyzes all that information, it can easily suggest friends who, in most cases, you will end up following or viewing their profile.
We'll cover the metrics used by Instagram to develop your suggested friends and how to use the feature to discover new Instagram friends. Furthermore, we will see how to block Instagram from finding and suggesting friends. If that sounds good, keep reading this article to learn.
What Does the "Suggested for You" Mean on Instagram?
Like all social media platforms, Instagram tries to customize your user experience and make connecting and meeting new friends easy.
One way to achieve that is by monitoring your habits to create an algorithm to suggest people you will likely follow or view their Instagram stories.
From the moment you create your Instagram account, Instagram starts monitoring your habits.
When it notices possible mutual friends you share with one of your followers, it flags and displays their profile under the "Suggested for You" section.
The "Suggested for You" represent the account Instagram believes you might be interested in based on how it has analyzed your behavior on the platform.
How Does Instagram Suggest Friends?
Do you ever feel like what you do online is being monitored?
Sadly, that's true. All your habits online, from your activities on different social platforms to your searches, leave digital footprints that social media platforms use to analyze your patterns and interests.
Instagram uses an algorithm to keep a tab on your activities and other metrics to help develop the "Suggested for You" section.
Some of these metrics include the following.
Metric #1: Your Phone Contacts
Do you remember allowing Instagram to access your phone contacts when opening your account?
Instagram requests permission to access your phone contacts to help it display all your contacts on Instagram.
If Instagram has access to your contacts, part of the "Suggested for You" will be your contacts who are on Instagram and you haven't followed each other, or at least you haven't followed them back.
Metric #2: Your Searches
Your recent activities on Instagram tell a lot about you, and Instagram's algorithm can predict much about you.
The Instagram accounts you search for, or the posts you like will appear under the suggested sections.
Besides, the time you take viewing a given profile is a consideration.
If you spend much time viewing a given profile, yet haven't followed the particular account, don't get surprised to see the profile being suggested for you.
Metric #3: Hashtags
Hashtags are a great way of associating your posts with various accounts.
When you search for specific hashtags, Instagram will recommend accounts related to the hashtag as potential friends.
Instagram monitors the most active accounts using the hashtag you've searched for and will later recommend those accounts to you, assuming you will follow them.
Metric #4: Mutual Friends
Instagram is keen to monitor how mutual friends can engage with two accounts.
When it predicts that you can share mutual friends with a given account, it suggests mutual friends.
The metric is valid when your old classmates appear as your suggested friends.
In such a case, some of your friends have mutual friends, and Instagram predicts the mutual friend as someone you may love to follow.
Metric #5: Linked Accounts
Instagram is owned by Meta (Facebook), which explains why you can easily connect your Instagram account to your Facebook account.
Here's the kicker; if you have a Facebook account using the same details as the Instagram account or have linked the two accounts, you will get more suggestions.
Instagram's algorithm will track your Facebook friends that are on Instagram and suggest them as people you may follow. Still, your account will get recommended to your friends.
How To Find the Suggested Friends on Instagram
In most cases, most of the Instagram accounts suggested by Instagram are people you may eventually end up following or your old friends.
If you want to discover the suggested friends, use the methods below.
Method #1: Discover People
Instagram has the "Discover People" feature on your profile, which lists the suggested friends to follow.
Use the steps below to access it:
Access your Instagram account.
Navigate to your profile page by clicking your profile icon at the bottom.
Once on the profile page, locate the "Edit profile" button.
Click the Discover People (a small icon with a person and a plus sign) next to the "Edit profile" button.
A list of your suggested friends will appear, and you can click the "Follow" button to add them as your friends.
You will see a Connect button at the top if you've not linked your Facebook account to Instagram. You can optionally click on it to link the two platforms.
Access Your Feed
On your Instagram feed is where you are sure to find the list of accounts suggested by Instagram.
Follow the steps below:
Open your Instagram account.
The first screen will be your homepage feed.
Scroll down the first few feeds. You will note a "Suggested for You" section with profiles under it.
Swipe left or click the "See all" button to open the full list of the suggested friends.
Instagram will display all the suggested friends, and you can view the entire list. If you need to add any of the suggested people as your friend, click the follow button next to their names.
How To Disable the Suggest Friends Feature on Instagram
If you are uncomfortable with Instagram displaying the suggested friends on your homepage, you can disable this feature.
Follow the steps below:
Open your browser and log in to your Instagram account.
Navigate to your profile.
Locate and click the option to "Edit Profile" at the top.
Scroll down the page and untick the "Show account suggestions on profiles" by tapping the checkbox.
Once that is disabled, Instagram won't suggest friends to you again. If you need to discover friends in the future, use the same steps and enable the feature again.
You can only disable the feature by accessing Instagram via a browser.
Conclusion
Everyone is concerned about their privacy when using social media platforms.
Different platforms collect your data to achieve various goals.
In the case of Instagram, they do so to suggest friends for you.
We've seen what the suggested friends mean on Instagram and how to access and discover the suggested friends.
Lastly, we've seen how to disable the feature.