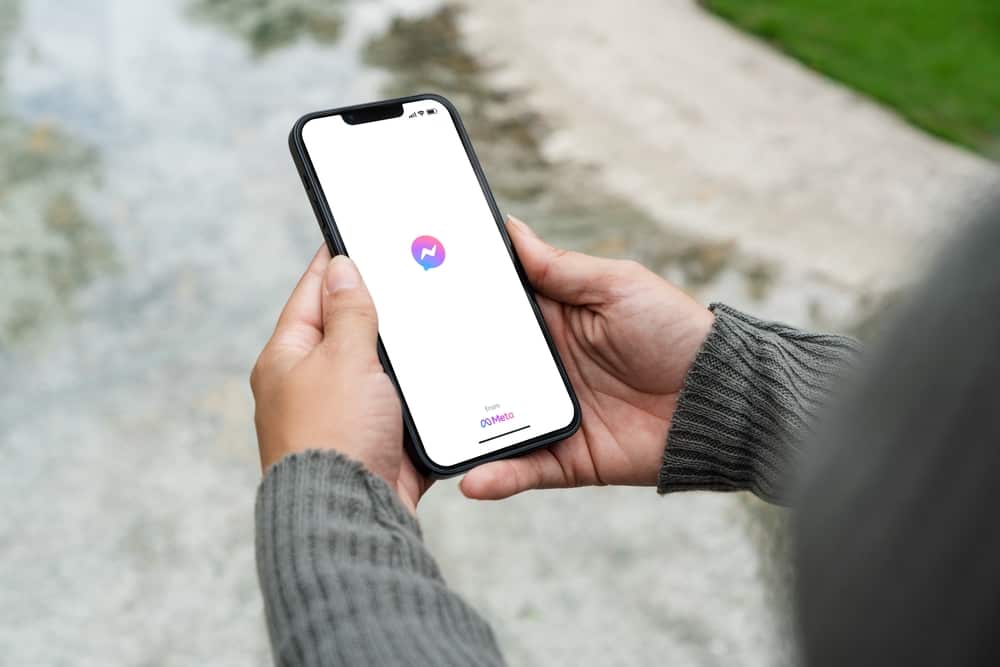 The Messenger app is useful for texting with friends because of its many features. The introduction of GIFs made Facebook an interesting application as you could send messages in more interesting ways.
Unfortunately, the latest updates on Messenger seem to have made the GIFs get lost. You may observe that you no longer see the GIF icon on Facebook Messenger.
If that is your issue, this guide has explained how you can find GIFs.
GIFs are still being used on Messenger, but you may not find them when you don't know the steps. Previously, the GIF icon would appear beside the texting icon. Currently, you must tap on the smiley icon and click on the GIF option from the listed options. Thus, if you are not finding the GIF icon, tap the smiley icon to find them!
Many Facebook Messenger users have had concerns with GIFs. This guide has explained in detail where GIFs went on Messenger. The guide has also explained if posting a GIF on Facebook is possible and what you can do when GIFs are missing on Messenger.
Where Did GIFs Go on Messenger?
Facebook Messenger's recent updates may have made the GIF icon to be misplaced. Many people had gotten used to it when they could tap on it when typing messaging. But the fact that the icon no longer appears beside the field for typing messages does not mean it was eliminated.
Still, users can access GIFs on Messenger by tapping on the smiley icon.
If you are using the GIPHY keyboard, then you can probably see the GIF icon.
But if that is not the case, access GIF by following the steps below:
Open Messenger.
Go to the inbox where you want to send a GIF.
Beside the text box for typing messages, click on the smiley icon.
Below the smiley icon, you will see various options.
Click on the icon labeled GIF.
Choose the appropriate GIF you wish to use.
How To Send GIFs on Facebook Messenger on Desktop
Users accessing Facebook Messenger through a desktop can still use the GIFs to send a message to their friends, as explained here.
Open Facebook on your favorite browser.
Go to Messenger by tapping the Messenger icon.
Open a chat where you wish to send a GIF.
Tap the GIF icon. It is the last icon before you type in the text field for writing a message.
Choose a suitable GIF from the collection of GIFs.
When sending a GIF on Messenger, you will not be asked if you are sure of the GIF you have selected. The moment to tap on a GIF, it is immediately sent to the receiver without a confirmation pop-up. Therefore, it is essential to be careful when choosing the GIF and be sure of the one you want to send because once sent; you cannot undo the action.
Can I Post a GIF on Facebook?
Did you know that you can post GIFs as your status or post?
Moreover, you can comment with GIFs on a person's post on Facebook.
If you wish to post a GIF as your Facebook status using your mobile application, use the steps below:
Start typing to create a post as usual.
Choose GIF from the listed options.
Choose the appropriate GIF to post on your status.
If you are using a desktop, click on the three-dot icon and tap on GIF. Moreover, replying with a GIF on someone's post is easy because once you click on the text box, you will see the GIF icon.
How To Fix Messenger When GIFs Are Missing
If the steps explained here do not enable you to access GIF on Messenger, then you may need to perform some fixes and see if the GIF icon will start appearing on your Messenger.
Method #1: Log Out
When you realize the GIF feature is misbehaving on your Messenger, a simple act like logging out and logging in again can enable you to reaccess GIF.
Method #2: Install a GIF Keyboard on Facebook
If your Facebook Messenger keyboard is not showing GIFs, you may have to install another keyboard that offers you the option.
You can use numerous keyboards, and we recommend ones like GIPHY and GIF Keyboard.
Method #3: Restart Your Messenger
When GIF usually works, and you notice it no longer appearing, you must force your application to restart.
Restarting your application lets the app load all the necessary features, including GIFs.
Method #4: Update Facebook Messenger
A lack of essential app updates can cause some features to misbehave.
Therefore, it is crucial to open the Play Store or App Store and try updating Facebook Messenger.
Conclusion
Facebook Messenger is a suitable application that has enabled the easy usage of GIFs to pass messages easily.
But, in the recent updates, you may notice that the GIF icon is not showing as it used to.
The guide has explained where you can find the GIFs on Messenger.